Svima uvijek drag Humble Bundle danas je lansirao novi super paket Capcomovih hitova koji je ovaj put namijenjen PlayStation konzolama.
Capcomov Humble Bundle na PS3 i PS4 konzole donosi hrpu hitova – tako ćete za samo $1 dobiti paket u kojem će se naći Strider, Wolf of the Battlefield: Commando 3, Super Puzzle Fighter II Turbo HD Remix i Final Fight Double Impact, kao i 45% popusta na kupovinu Street Fightera V.
Ukoliko se odlučite donirati iznos veći od trenutnog prosjeka (u trenutku pisanja, kao što možete vidjeti na slici ispod, isti je iznosio $8.50), uz gorenavedene naslove dobit ćete još i Lost Planet 3, Super Street Fighter 2 Turbo HD Remix, Resident Evil HD, Okami HD, Remember Me i Mega Man 9 & 10 Combo Pack, a ukoliko platite $15 dobit ćete još i Resident Evil 0 HD Remastered i Devil May Cry HD Collection te 50% popusta na kupovinu Mega Man Legacy Collectiona.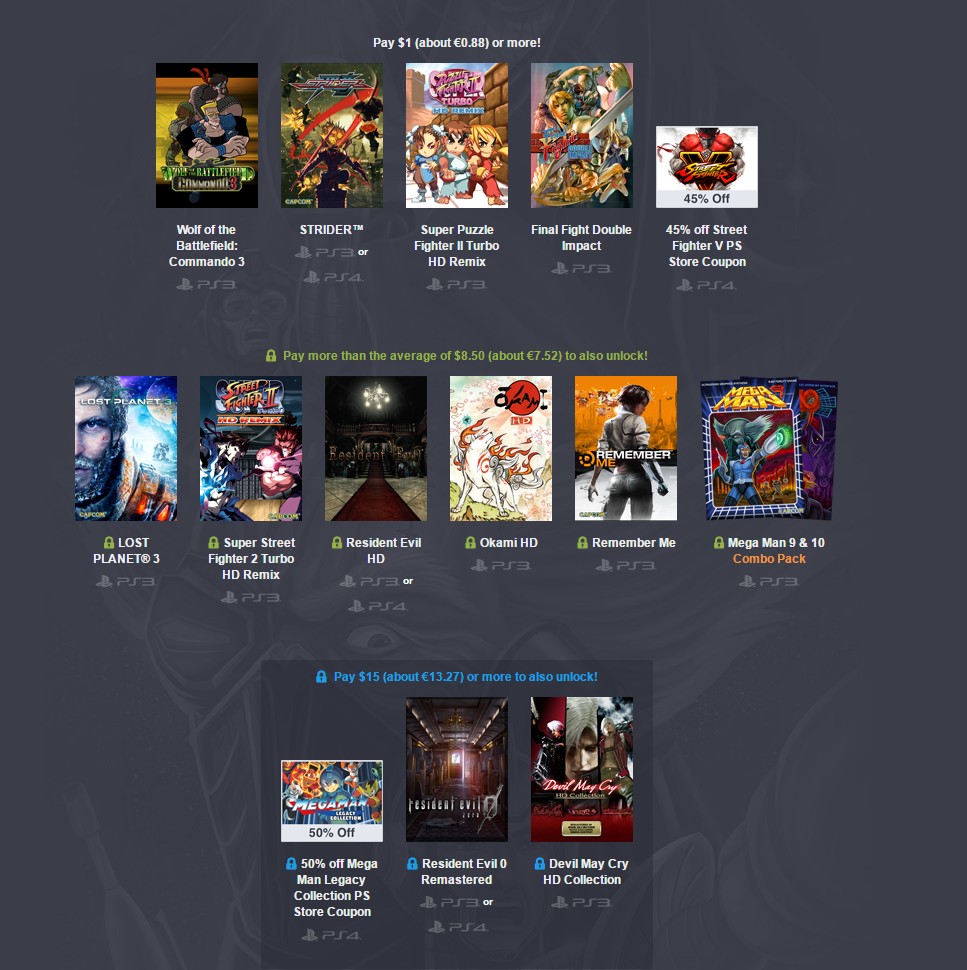 Ova sjajna akcija trajat će iduća dva tjedna, uz napomenu da vrijedi samo za sjevernoameričke PSN korisnike, tako da će za kupovinu i igranje spomenutih igara biti potreban US PSN account.