Nakon 27 godina i velikog broja igara, napokon je došao dan kada će Final Fantasy franšiza dobiti specijalizirani časopis. Iskreno, čudi nas što se to nije prije dogodilo. Kako god da bilo, za sada, časopis je namijenjen samo japanskom tržištu.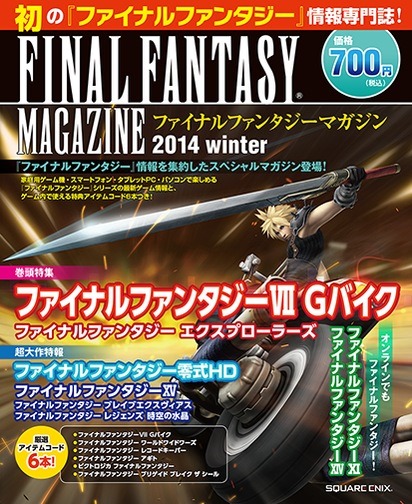 Izdanje za Zimu 2014 donosi članak posvećen Final Fantasy VII G-Bike igri, novosti vezane za Final Fantasy Type-0 HD, i Final Fantasy XV te detalje u vezi nekolicine Square Enixovih mobilnih naslova (Final Fantasy Legends: The Space-Time Crystal,Final Fantasy: Brave Exvius i Final Fantasy Portal Appu koji donosi mogućnost igranja Triple Triade).
Časopis će izlaziti nekoliko puta godišnje, a osim opisa, najava i informacija nadolazećih Final Fantasy igara, u budućim brojevima igrači će dobivati DLC kodove za preuzimanje specijalnih predmeta.