Capcom izdaje sjajnu kolekciju koju niti jedan vlasnik Xboxa ne bi smio propustiti, poglavito oni nešto stariji i mudriji.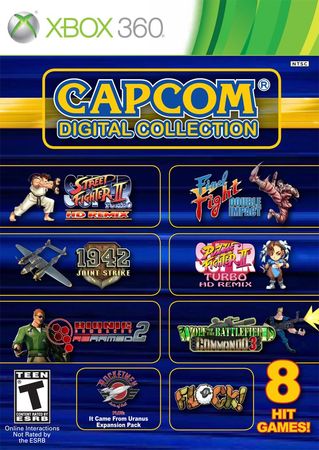 U kolekciji će se pronaći arkadne igre koje su bile dostupne samo kao digitalne verzije na službenom Xbox Live servisu. Cijena će biti 39.99$ odnosno 230 kuna, a lista igara je sljedeća:
Super Street Fighter®II Turbo HD Remix
Final Fight™: Double Impact
Super Puzzle Fighter™II Turbo HD Remix
1942: Joint Strike
Bionic Commando® Rearmed 2
Flock!
Rocketmen™: Axis of Evil including Rocketmen™: It Came From Uranus expansion
Wolf of the Battlefield™: Commando 3.
Izlazak je najavljen za ljetne praznike, tako da ćemo se svi zajedno znojiti uz Street Fighter i klasično udaranje po kontroleru !