Nakon nedavne objave novog trailera za nadolazeći The Last of Us single player DLC, Left Behind, pojavile su glasine vezane za datum izlaska istog. Te glasine bile su pokrenute od strane nekolicine igrača koji su na US PlayStation Storeu uočili 14. veljače kao datum izlaska ovog DLC-a, a samo nekoliko sati nakon ovog mini-leaka, Naughty Dog je putem Twittera i službeno potvrdio istinitost informacije – Left Behind DLC na US PSN stiže 14. veljače.

Hoće li se spomenuti DLC istovremeno pojaviti na EU PSN-u, još nije poznato, no velika je vjerojatnoća da hoće. Left Behind DLC će biti moguće kupiti po cijeni od $14.99, a isti će sadržavati i dinamičku temu i strip.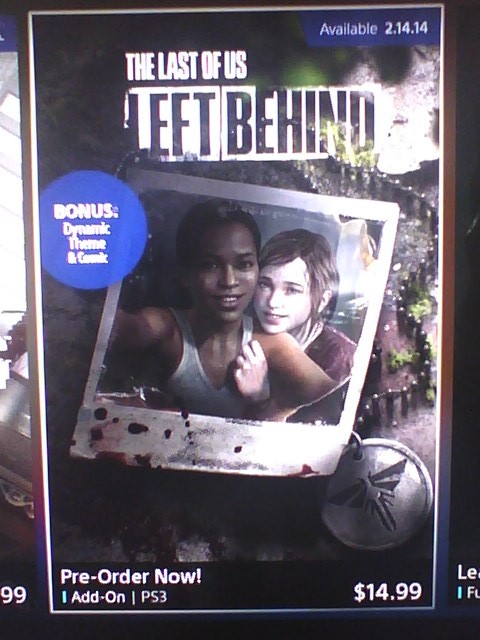 Za one malo slabije upućene, Left Behind je prva single player ekspanzija igre The Last of Us i služi zapravo kao prequel glavnoj kampanji te se njezina radnja odvija prije Joelovog i Ellienog susreta.