Od ranije je poznato da ćemo uporedo sa standardnim izdanjem Halo 5: Guardiansa dobiti i posebno kolekcionarsko izdanje vrijedno $250/£200, no tek smo na E3 sajmu doznali što će isto sadržavati.
Naime, u pakiranju Halo 5: Guardian Collector's Editiona naći će kod za digitalnu kopiju igre, Triforceove statue Lockea i Master Chiefa, 14 Premium Requisition packova, digitalni primjerak Halo: The Fall of Reach animiranog serijala, Metal Earthova statua Guardiana, Spartan-themed steelbook pakiranje, Locke's classified orders i Dossiers on Blue Team and Fireteam Osiris dokumenti te Xbox Live Gold 14-day trial kod.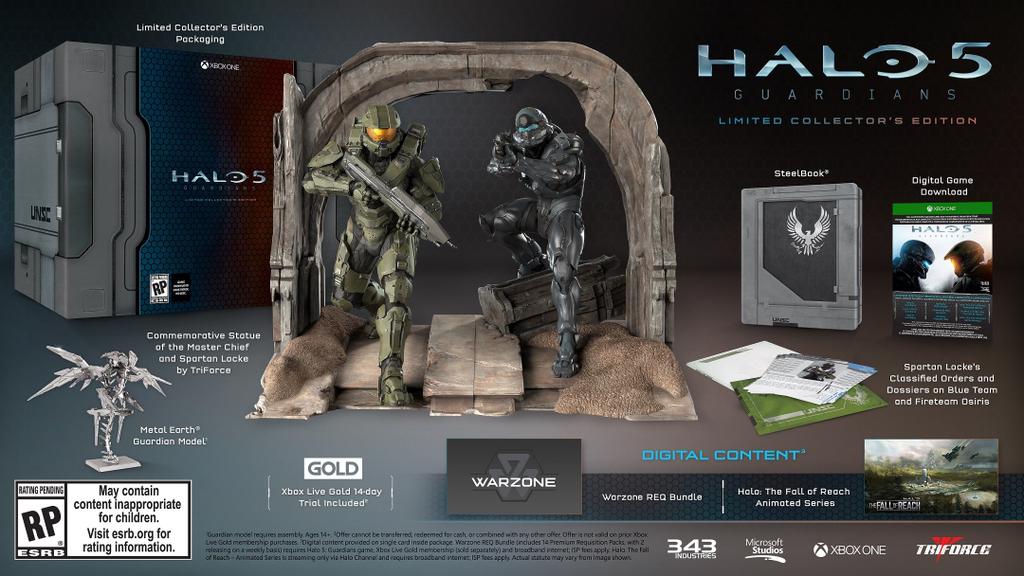 Zašto u ovom idanju nema fizičke kopije igre, još uvijek je misterija (obično ovakva izdanja sadrže igru na disku, zar ne?). Microsoft se povodom toga još nije izjasnio, no s obzirom da igra na Xbox One "slijeće" tek 27. listopada, imamo dovoljno vremena za dodatne informacije.