Microsoft je objavio popis igara koje ćemo tijekom studenog moći besplatno zaigrati u sklopu Games with Gold usluge.
Nova četiri naslova bit će dostupna Xbox 360 i Xbox One igračima, po dva za svaku konzolu, no s obzirom da nas već od 12. studenog očekuje službeni launch Xbox One backwards compatibility opcije, i Xbox 360 igre će biti na raspolaganju Xbox One igračima (što znači da će ubuduće oni dobivati po četiri igre mjesečno..).
Pa koje ćemo to igre moći preuzeti besplatno i kada? Pogledajmo zajedno…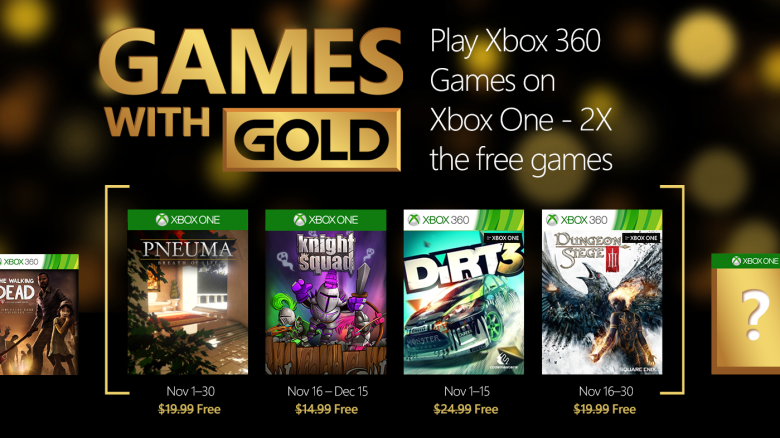 Na Xbox 360 stižu nam Dirt 3 (od 1. do 15. studenog) i Dungeon Siege III (od 16. do 30. studenog). Pored te dvije igre, koje će im također biti na raspolaganju, Xbox One igrači će još moći preuzeti i igre Pneuma: Breath of Life (od 1. do 30. studenog) i Knight Squad (od 16. studenog do 15. prosinca).