O svojoj nadolazećoj igri Vilde, s nama su razgovarali osnivači studija Chaotic Minds, Ibrahim Khasaev koji se bavi tehnološkim stvarima i Ismail Mits koji se često oslanja na iskustva igrača, odnosno bavi se PR-om. Zahvaljujući njima, dobili smo detaljan uvid u samu igru, što od nje možemo očekivati i kako teče njen razvoj.
Za one koji nisu dovoljno upućeni, Vilde je rougelite pucačina iz prvog lica, koja je inspirirana nordijskom mitologijom. U igri preuzimamo ulogu ratnice koja mora pobijediti zlu verziju sebe, a ta zla verzija odlučila je oživjeti sve njene neprijatelje koje je pobijedila u prošlosti.
Ovu igru krase proceduralno generirane razine i RPG elementi; razno oružje, snažne jezgre koje daju aktivne i pasivne sposobnosti za izgradnju našeg lika, postupno povećanje težine svaki put kada pobijedimo bossa i posebna valuta koja nam služi za kupovinu stvari unutar igre kako bismo povećali svoju energiju ili poboljšali oružja. Osim toga, u Vildeu ćemo moći igrati sami ili u društvu u kooperativnom načinu igranja za četvero igrača, a lokacije sadrže različite nordijske likove i čudovišta koja također moramo poraziti.
Ako želite saznati više o samoj igri, svakako preporučamo da posjetite službenu web stranicu Vildea i dodate ju u svoj popis želja na Steamu. Također, igra je dobila i svoj vlastiti prostor na Dreamhack Beyond Summer Indie Showaseu, događaju na kojem su izabrane sve najbolje indie igre.
Vilde će biti lansiran u drugom kvartalu sljedeće godine za PC i to putem Steama i Epic Games Launchera.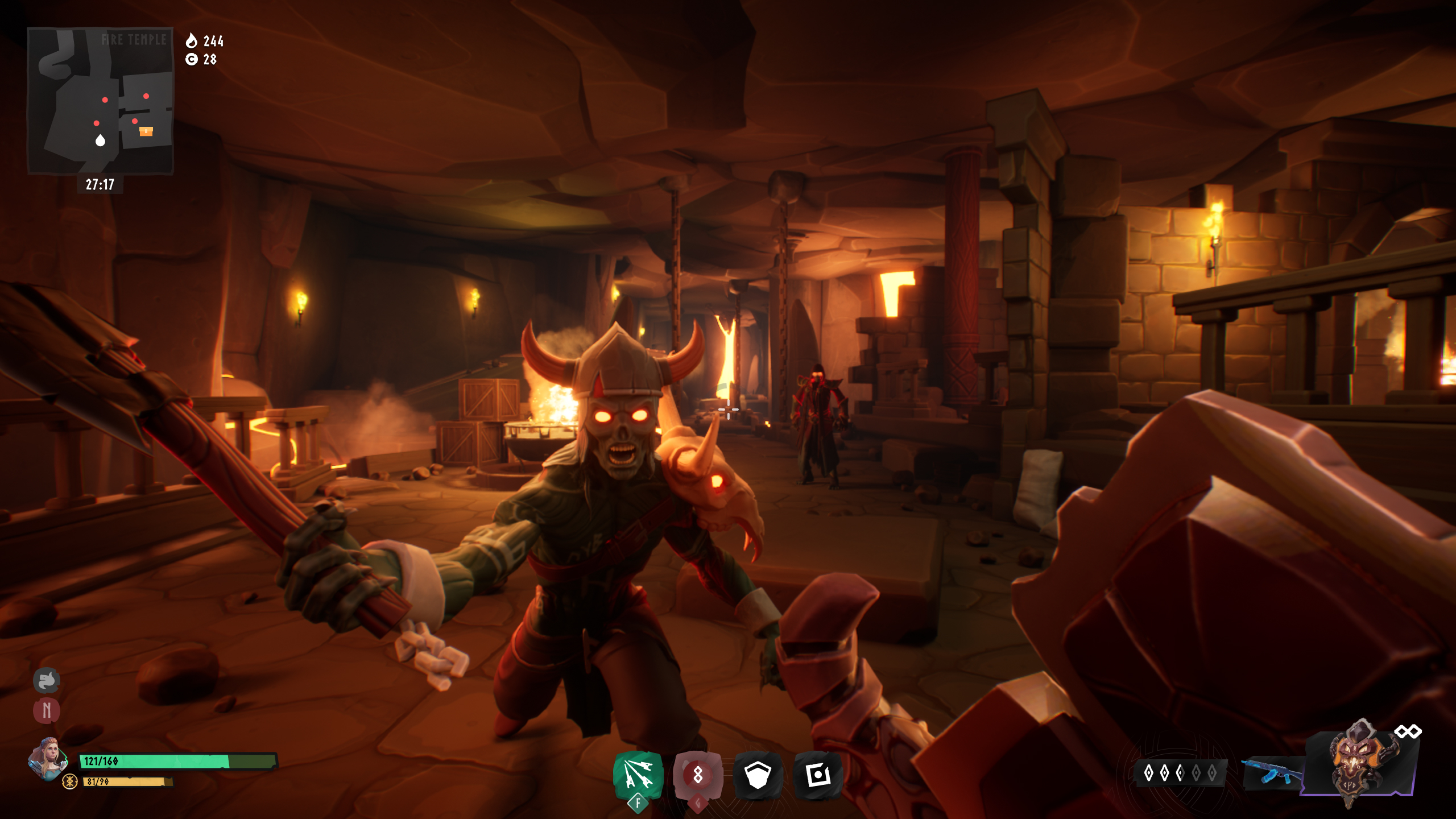 Možete li nam nešto reći o Chaotic Mindsu, njegovom putu i koliko ljudi trenutno razvija Vilde?
Ibrahim Khasaev: Ismail Mits i ja zajedno smo pokrenuli Chaotic Minds. Ismail brine o tome da našu igru prenesemo igračima i osigura da imamo sve resurse koji su nam potrebni, dok ja preuzimam vodstvo na tehnološkoj strani. Imamo 11 sjajnih ljudi u našem timu i ponekad radimo s drugima izvana kako bismo bili sigurni da je Vilde najbolji što može biti. Svi pomažu i svi zajedno odlučujemo o velikim izborima kako bismo zadržali poseban indie dojam naše igre
Ismail Mits: Ibrahim i ja nismo samo suprogrameri; mi smo rođaci. Unatoč tome što smo odrastali u različitim zemljama, naša su ljeta bila posvećena igrama, od lokalnih gaming kafića do održavanja Dota turnira. Ta sjećanja? Ona su srce Vildea.
Koliko je dugo Vilde u razvoju? Igra izlazi sljedeće godine, ali kada možemo očekivati njezinu demo verziju?
Ibrahim: Na Vildeu radimo više od godinu dana. Vjerujemo da treba odvojiti određeno vrijeme da to učinimo kako treba. Demo ćete moći isprobati u nadolazećim mjesecima, a cijela bi igra trebala izaći do sljedeće godine.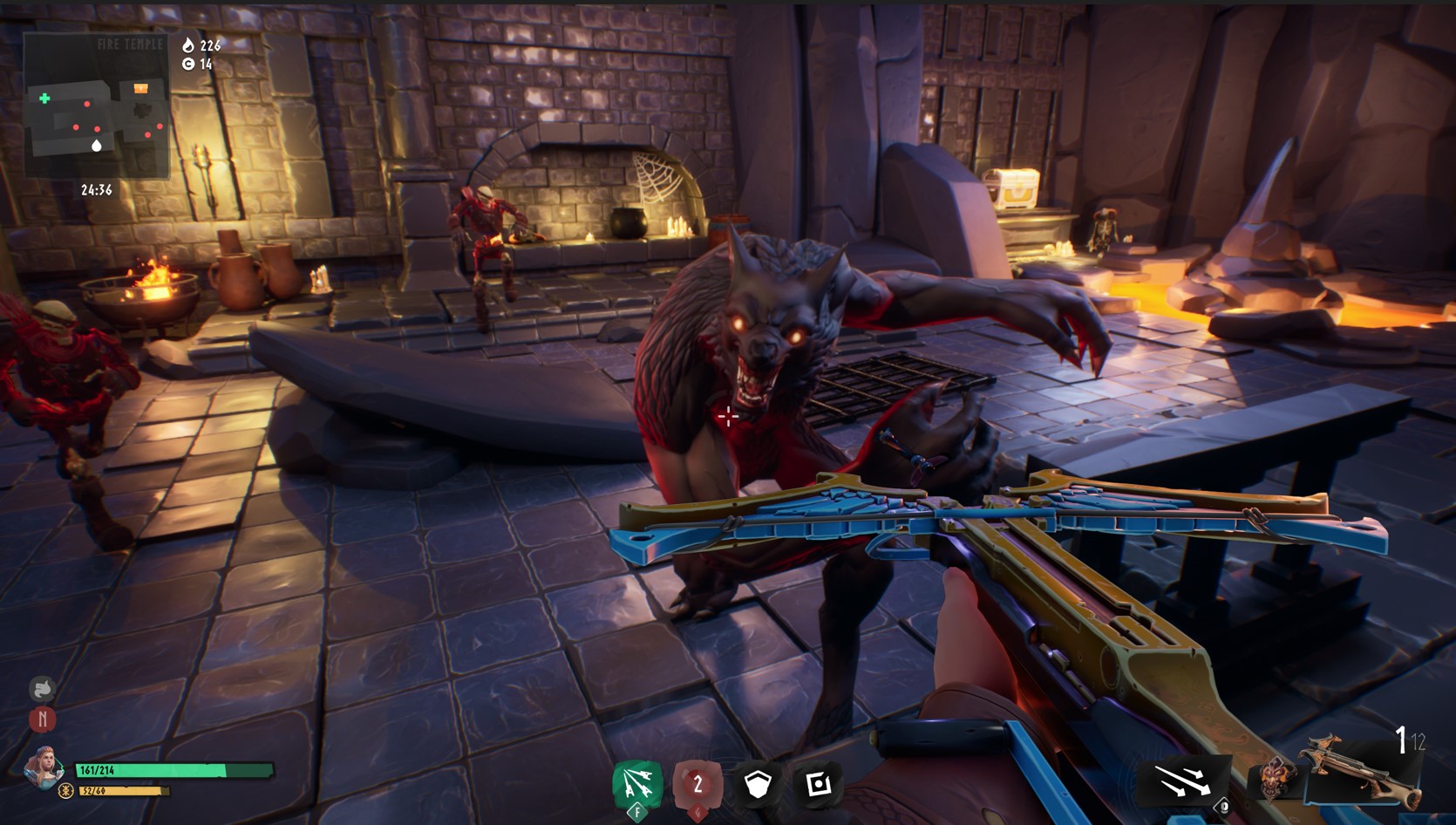 Što je inspiriralo odluku da kombinirate nordijsku mitologiju, FPS i roguelite elemente u svojoj igri? Je li Vilde inspirirana nekim drugim naslovom?
Ismail: Uvijek su nas privlačile nordijske priče. Igre kao što su Rune i God of War bile su definitivna inspiracija, ali također smo željeli unijeti zanimljive umjetničke stilove naslova kao što su Overwatch i Sea of Thieves.
Ibrahim: Rogueliteovi imaju zadivljujuću nepredvidljivost, a to smo vidjeli u igrama kao što su Roboquest i Gunfire Reborn. Vilde je naš pogled na sve ovo, koje obećava novo iskustvo igranja.
Na koje ste izazove naišli u balansiranju FPS radnje s roguelite modelom napredovanja i kako ste ih riješili?
Ibrahim: Miješanje FPS i roguelite elemenata može biti nezgodno. Ulažemo mnogo vremena u ponašanje neprijatelja i dizajn razina kako bismo bili sigurni da će igrači dobiti i uzbuđenje i strategiju.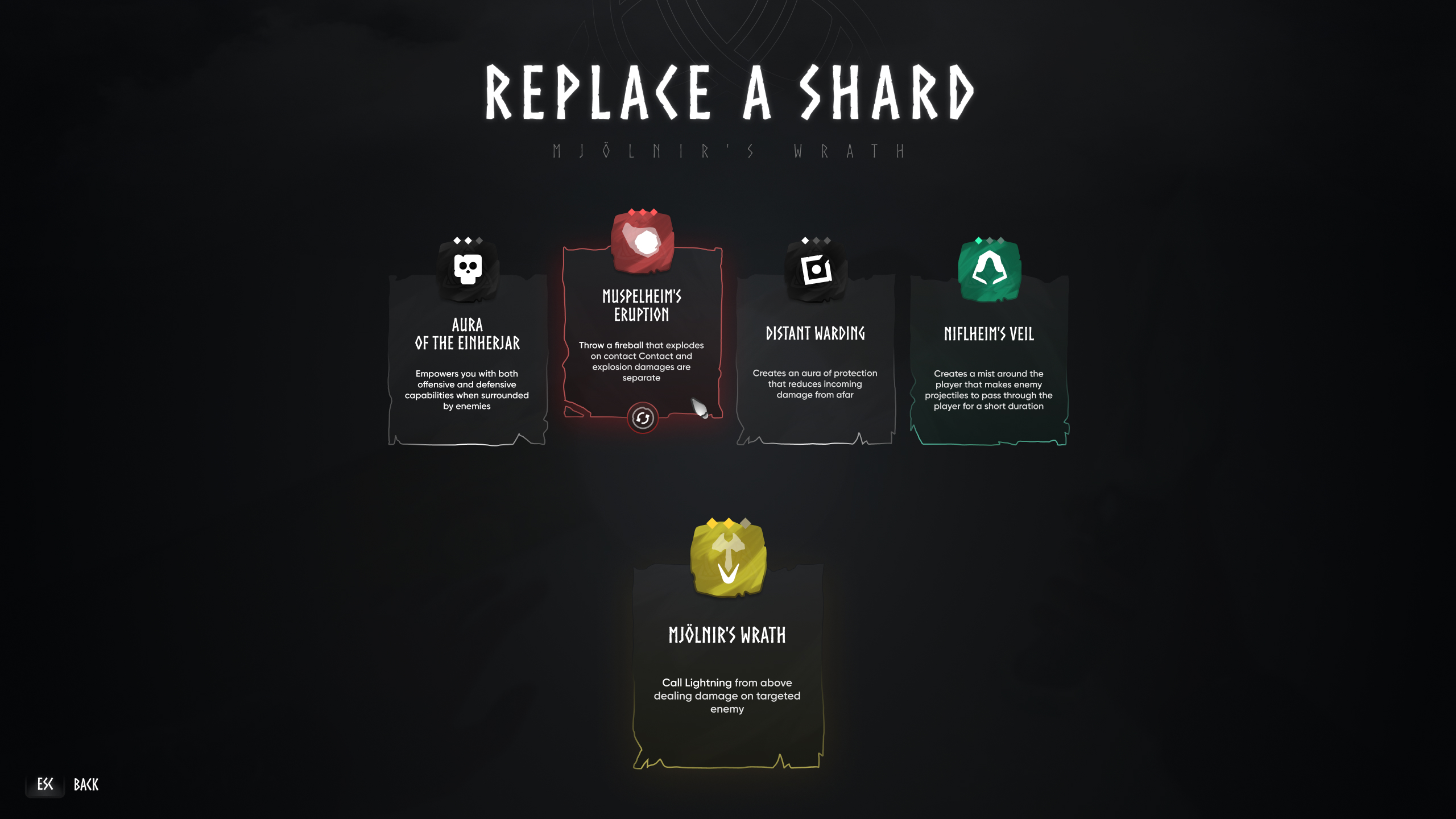 Koje je vaše mišljenje o događajima koji prikazuju puno igara poput, primjerice, Dreamhack Beyonda? Kakva su vaša očekivanja budući da sudjeluje i Vilde?
Ismail: Cijenimo događaje kao što je Dreamhack Beyond. Mnogi indie dragulji često ostaju neotkriveni. Takvi događaji bacaju svjetlo na njih, a budući da Vilde sudjeluje, uzbuđeni smo zbog mogućnosti koje ovaj event nudi.
Kakva ste istraživanja i pripreme proveli prije početka razvoja svoje igre?
Ismail: Počeli smo s mnogo nordijskih predanja i legendi kako bismo dobili pravi osjećaj. Ali također smo htjeli to zamotati na način koji će današnjim igračima izgledati svježe i suvremeno.
Ibrahim: Tehnički govoreći, proveli smo vrijeme secirajući uspješne roguelike i FPS igre. To je osiguralo da smo započeli naše kodiranje s jasnim smjerom.
Koliko je važno korištenje Ability Corea; koliko će moćne biti pasivne i aktivne sposobnosti i kako će ih igrači moći koristiti u svoju korist?
Ibrahim: Jezgre sposobnosti u Vildeu omogućuju igračima da ugađaju svoju strategiju. Možete bacati vatrene kugle, postavljati ledene barijere i još mnogo toga. S četiri mjesta (slota) za igranje, postoji prostor za pronalaženje stila igranja koji vam najbolje paše. I da, naše pasivne jezgre mogu biti suptilne, ali mogu promijeniti tijek igre u bitkama. Uparite ih s oružjem i pogodnostima i svako će igranje biti jedinstveno.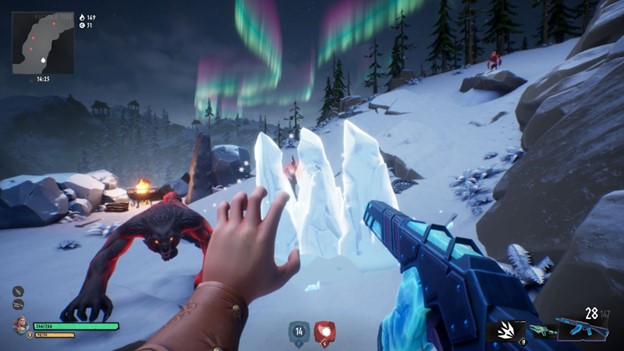 Koliko bosseva ima u igri i kako ćete ih uravnotežiti?
Ibrahim: Vilde ima četiri glavna bossa, od kojih svaki nudi poseban izazov. Brinemo se da budu uravnoteženi i da dobro funkcioniraju s različitim jezgrama sposobnosti i strategijama koje će igrači koristiti.
Postoje li specifični nordijski bogovi, stvorenja ili mitovi koje igrači mogu očekivati da će sresti?
Ismail: Umjesto da se borimo s bogovima – prepustit ćemo drugim igrama da se time bave – mi zaranjamo duboko u nordijski folklor. Igrači mogu očekivati da će naići na stvorenja kao što su draugri, valkire, trolls, huldufólci i jotuni. I vjerujte mi , ovim smo samo zagrebli po površini!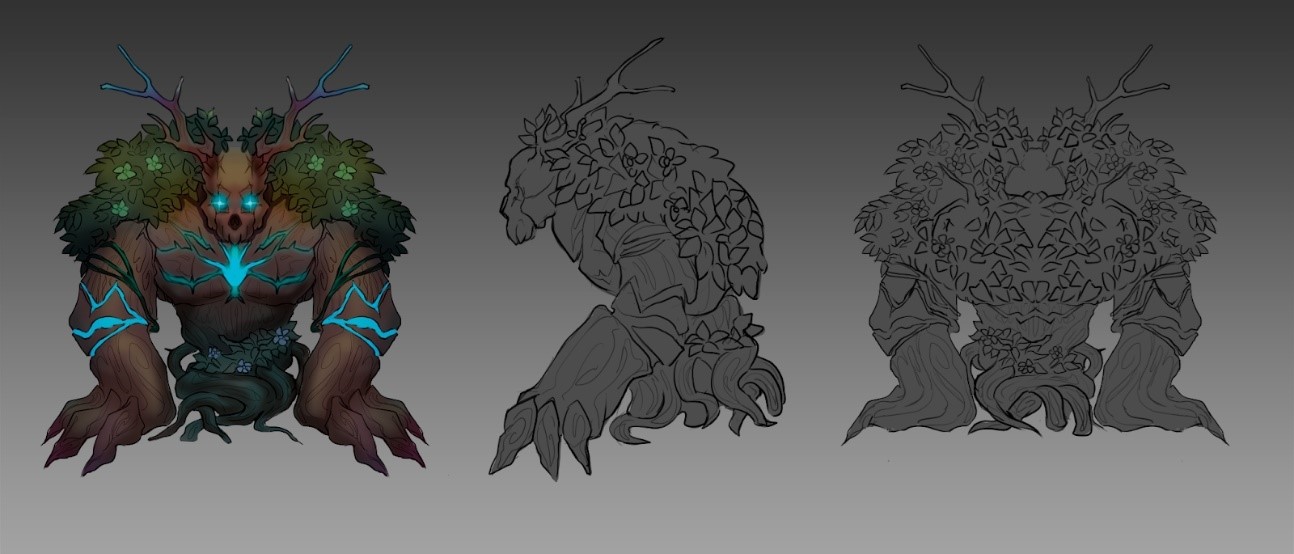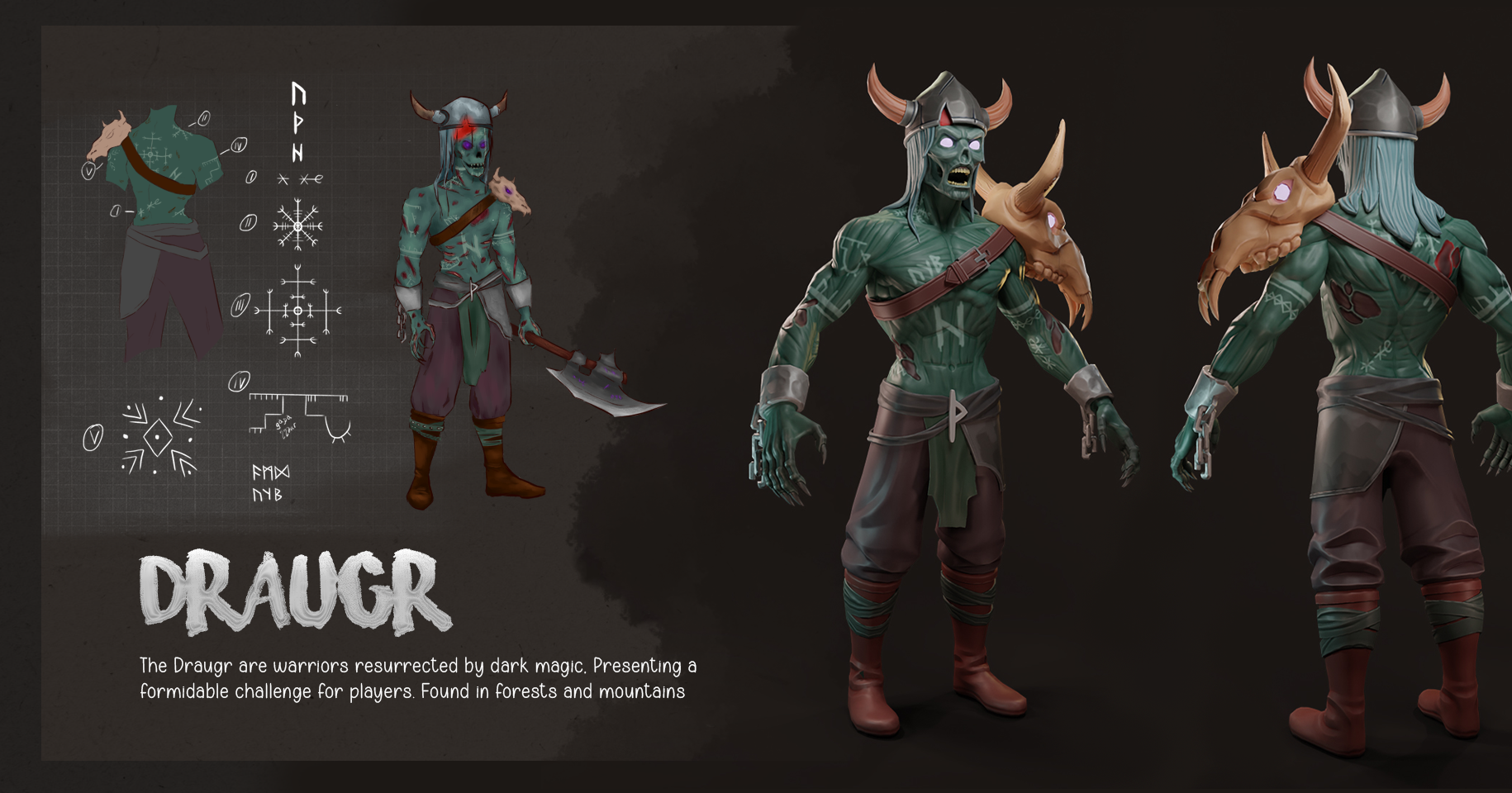 Što biste rekli da je jedinstveno u vašoj igri što bi moglo lako navući igrače?
Ismail: Vilde vam dopušta da igrate kako želite. S našim jezgrama sposobnosti možete kombinirati svoj stil borbe i suočiti se s novim izazovima svaki put kada igrate. Ali ne radi se samo o akciji; postoji i cool priča iza svega.
Za što će se koristiti valuta u igri?
Ibrahim: U Vildeu imamo sustav dvostruke valute dizajniran za napredovanje i strategiju u igri. Yggdrasil kapi fokusiraju se na dugoročno napredovanje, omogućujući poboljšanje karaktera. Novčići su vitalni za modifikacije tijekom igranja, kao što su prilagodbe oružja ili kupnja jezgre sposobnosti.
Koji engine pokreće Vilde? Sve grafički i atmosferno izgleda lijepo, koliko detalja i truda ulažete u to?
Ibrahim: Koristimo Unreal Engine 5 za Vilde. To nam omogućuje da prikažemo detaljne i lijepe scene, od starih runa do lijepih krajolika. Naš tim je naporno radio kako bi sve izgledalo lijepo i dalo osjećalo da je sve na svome mjestu.
Možete li reći nešto o proceduralno generiranim razinama u Vildeu; kako će se razine oblikovati, što će igrači u njima moći pronaći, koliko će neprijatelji biti randomizirani i kako će uopće funkcionirati jedna razina?
Ibrahim: U Vildeu se razine mijenjaju svaki put kad igrate. Imamo mnogo dizajniranih područja koja se miješaju kako bi stvorili nove izazove. Vidjet ćete poznata mjesta, ali će svaki put biti drugačija. Također, mijenjaju se i neprijatelji koji se pojavljuju, tako da će uvijek postojati neko iznenađenje.
Koju vrstu oružja će igrači moći pronaći u igri? Odakle vam ideja da spojite moderno oružje i mitološke sposobnosti?
Ibrahim: Igrači će moći pronaći moderne puške i one posebne inspirirane nordijskim legendama. Na primjer, imamo snažne railgunove, pa čak i AK, ali s raznim dodacima. Željeli smo igračima dati nešto na što su već navikli i što prepoznaju, ali na nov i zabavan način.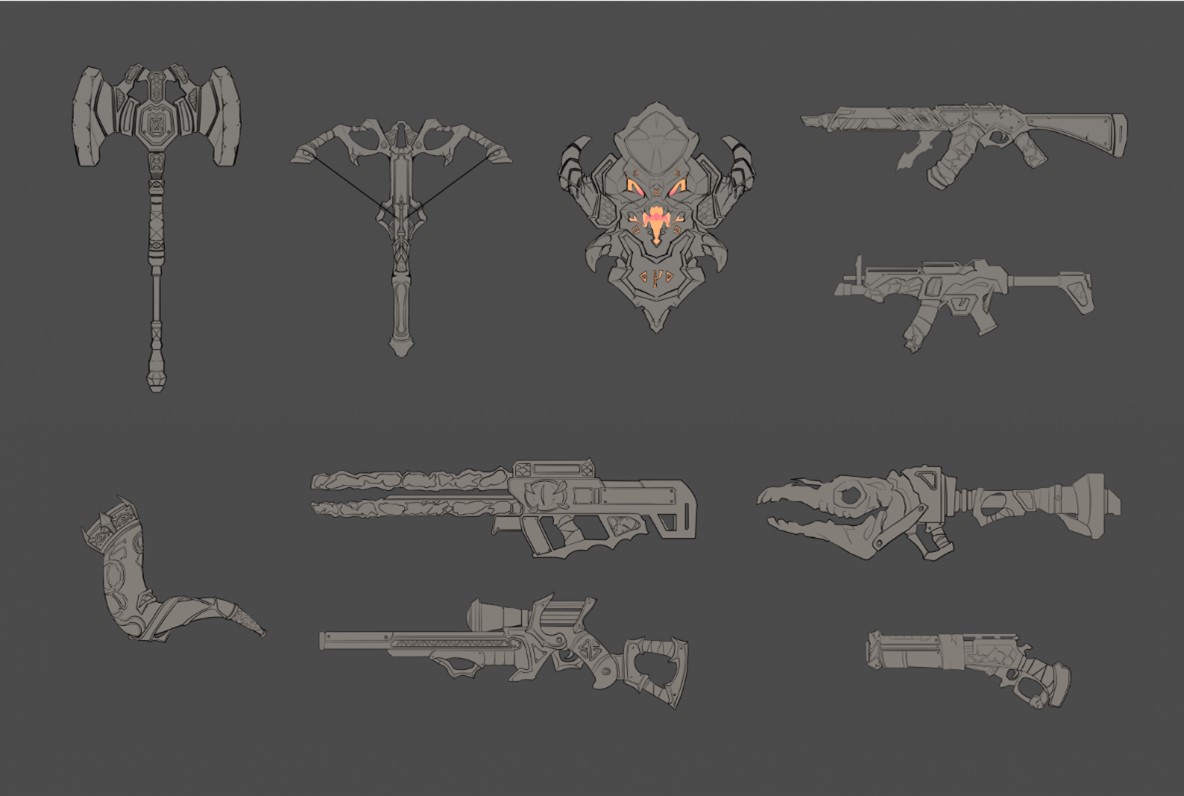 Za kraj, što možemo očekivati od Vilde u budućnosti? Imate li novih uvida koje biste željeli podijeliti ili nešto što još ne znamo o igri?
Ismail: Kako napredujemo, spremamo se objaviti trailer za Vilde kasnije ove godine. Povrh toga, pokrećemo fazu beta testiranja. To je prilika za sve igrače da rano zarone u igru, iskuse Vilde i ponude povratne informacije koje bi mogle oblikovati njezin konačni oblik. Ako ste zainteresirani, ovdje se možete prijaviti za beta verziju. Zaista cijenimo uvide igrača, a ovo je vaša ulaznica da budete dio našeg razvojnog putovanja.
Ovim putem se zahvaljujemo Ismailu i Ibrahimu na ovom predivnom razgovoru, želimo im puno uspjeha u daljnjem razvoju i nadi da će Vilde doživjeti zavidan uspjeh.
---
[GG Interview]: Chaotic Minds – Vilde (English version)
The founders of Chaotic Minds, Ibrahim Khasaev, who deals with technological matters, and Ismail Mits, who often relies on the experiences of players, that is, deals with PR, talked to us about their upcoming game Vilde. Thanks to them, we got a detailed insight into the game itself, what we can expect from it and how its development is going.
For those not well versed, Vilde is a rouglite first-person shooter inspired by Norse mythology. In the game, you take on the role of a warrior who must defeat an evil version of herself, and that evil version has decided to revive all her enemies that she defeated in the past.
This game features procedurally generated levels and RPG elements; various weapons, powerful cores that give active and passive abilities to build our character, a gradual increase in difficulty every time we defeat a boss and a special currency that serves us to buy things within the game to increase our health or improve weapons. In addition, in Vilde we will be able to play alone or with four players in a cooperative game mode, and the locations contain different Nordic characters and monsters that we also must defeat.
If you want to learn more about the game itself, we definitely recommend visiting the official Vilde website and adding it to your Steam wishlist. Also, the game got its own space at the Dreamhack Beyond Summer Indie Showcase, an event where all the best indie games were selected.
Vilde will launch in the second quarter of next year for PC via Steam and the Epic Games Launcher.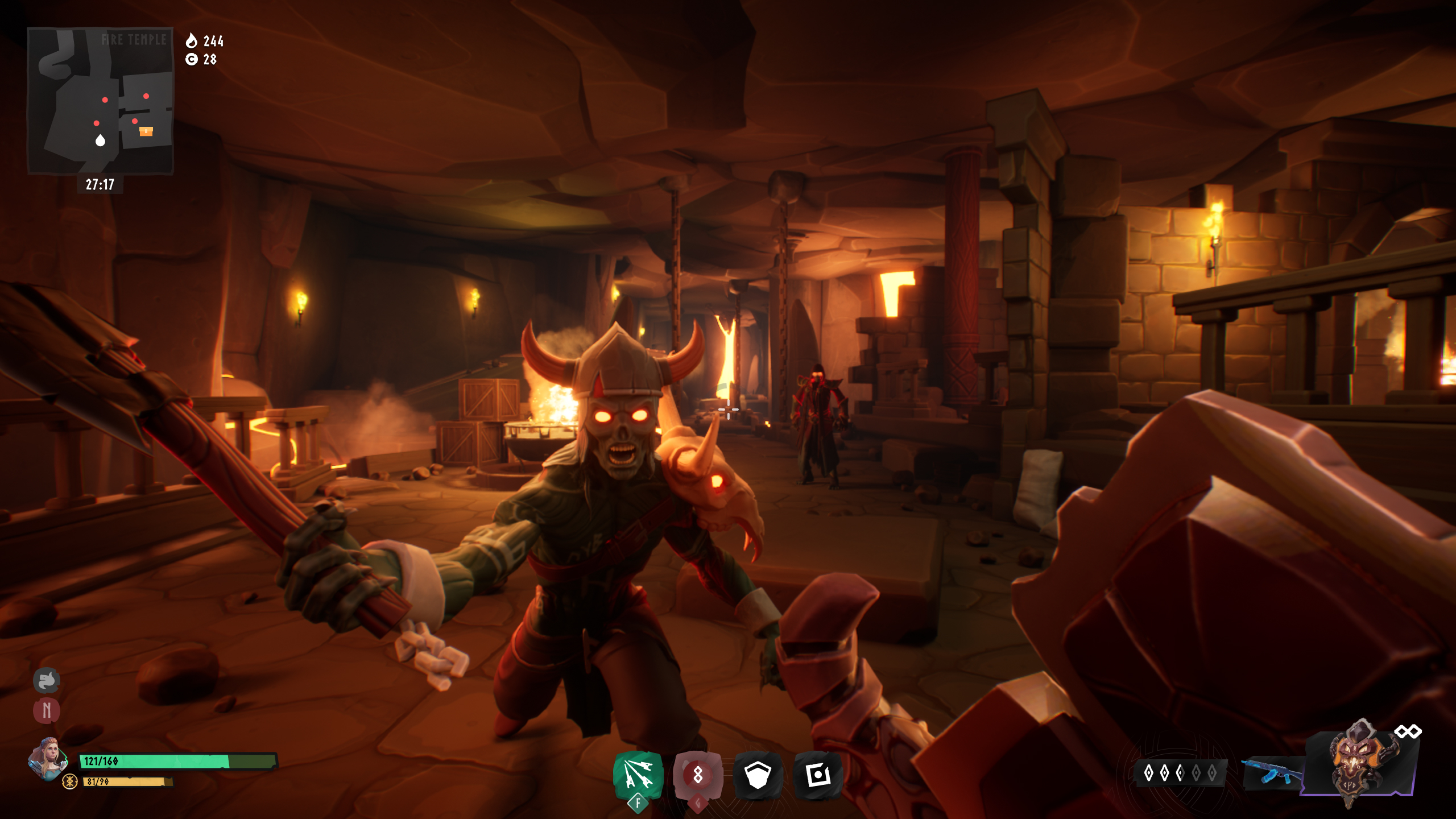 Can you tell us about Chaotic Minds, its journey and how many people are developing Vilde right now? 
Ibrahim Khasaev: Ismail Mits and I started Chaotic Minds together. Ismail looks after getting our game to players and making sure we have all the resources we need, while I take the lead on the tech side. We have 11 great people on our team and sometimes work with others outside to make sure Vilde is the best it can be. Everyone helps out, and we all decide together on the big choices to keep our game's special indie feel.
Ismail Mits: Ibrahim and I aren't just co-developers; we're cousins. Despite growing up in different countries, our summers were all about gaming, from local gaming cafes to hosting Dota tournaments. Those memories? They're the heart of Vilde.
How long has Vilde been in development? The game is releasing next year, but when can we expect the demo version of it?  
Ibrahim: We've been at Vilde for over a year. We believe in taking our time to do it right. You can catch a demo in the upcoming months, and the full game should be out by next year.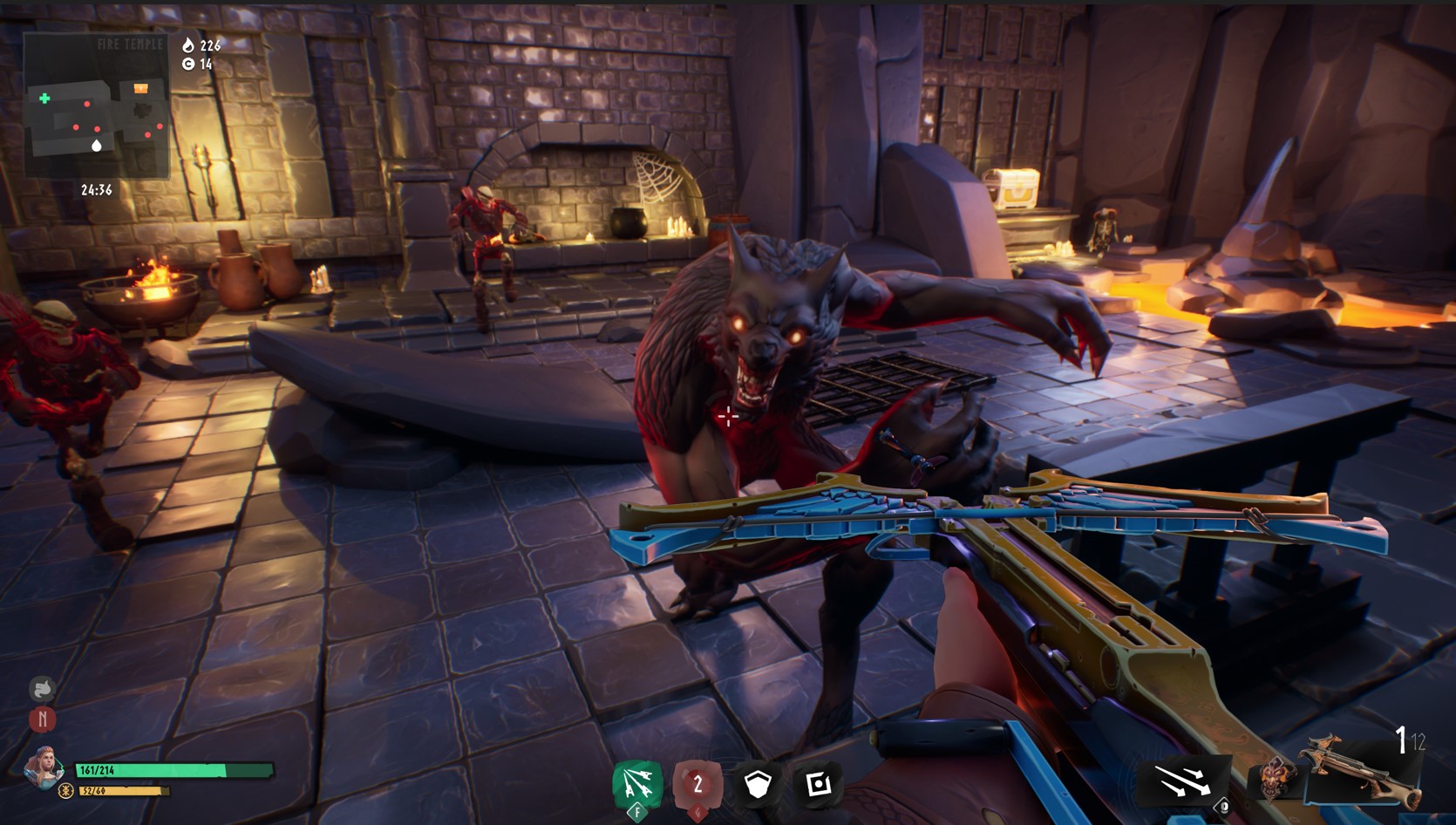 What inspired the decision to combine Norse mythology, FPS, and roguelite elements in your game? Is it inspired by any other titles? 
Ismail: We've always been drawn to Norse stories. Games like Rune and God of War were definite inspirations, but we also wanted to bring in the engaging art styles of titles like Overwatch and Sea of Thieves.
Ibrahim: Roguelites have this captivating unpredictability, and we've seen this in games like Roboquest and Gunfire Reborn. Vilde is our take on this, promising a fresh experience each play.
What challenges did you encounter in balancing FPS action with the roguelite progression model, and how did you address them?
Ibrahim: Mixing FPS and roguelite elements can be tricky. We're investing a lot of time in enemy behavior and level design to make sure players get both thrill and strategy.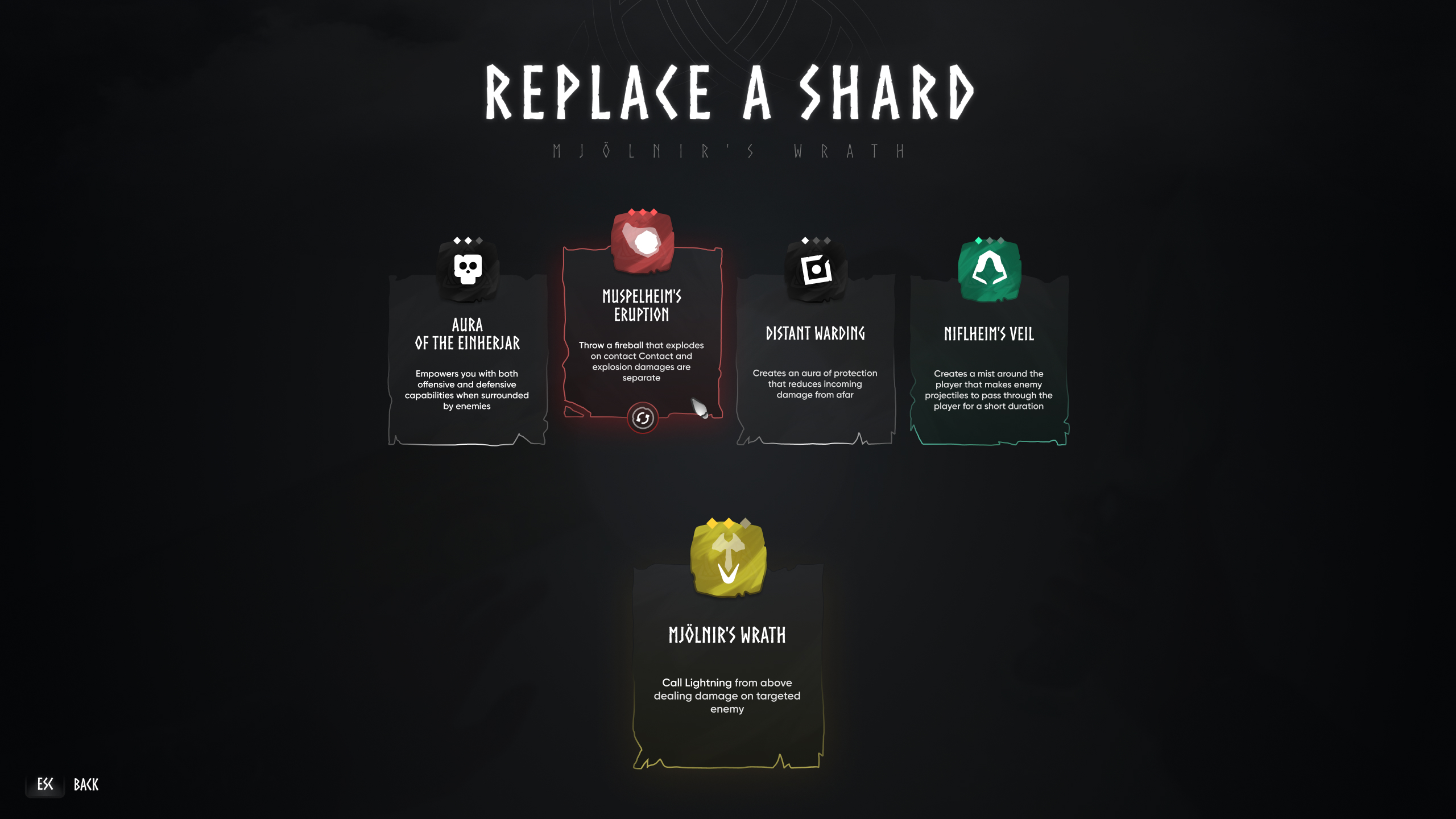 What's your opinion on events that showcase a lot of games like Dreamhack Beyond? What are your expectations since Vilde is also participating? 
Ismail: We value events like Dreamhack Beyond. So many indie gems often remain undiscovered. Such events shine a light on them, and with Vilde participating, we're excited for the opportunities it presents.
What kind of research and preparation did you do before starting development of your game?
Ismail: We started with a lot of Norse lore to get the feel right. But we also wanted to wrap it up in a way that feels fresh and contemporary for today's players.
Ibrahim: Technically speaking, we spent time dissecting successful roguelikes and FPS games. This ensured we started our coding with a clear direction.
How important is the Ability Core usage; how powerful will passive and active abilities be, and how will players be able to use them to their advantage? 
Ibrahim: Ability Cores in Vilde let players tweak their strategy. You could throw fireballs, put up ice barriers, and more. With four slots to play with, there's room to find the best fit for your playstyle. And yes, our passive cores might be subtle, but they can be game changers in battles. Pair them with our weapons and perks, and every game feels unique.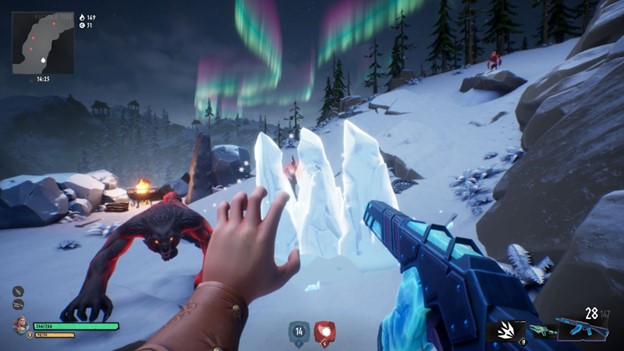 How many bosses are there in the game, and how will you balance them? 
Ibrahim: Vilde has four main bosses, each offering a distinct challenge. We're making sure they're balanced and work well with the various ability cores and strategies players will use.
Are there specific Norse gods, creatures, or myths that players can expect to encounter?
Ismail: Instead of taking on gods – we'll let other games handle that – we're diving deep into Norse folklore. Players can expect to run into creatures like draugrs, valkyries, trolls, Huldufólk, and Jotunns. And trust me, that's just scratching the surface!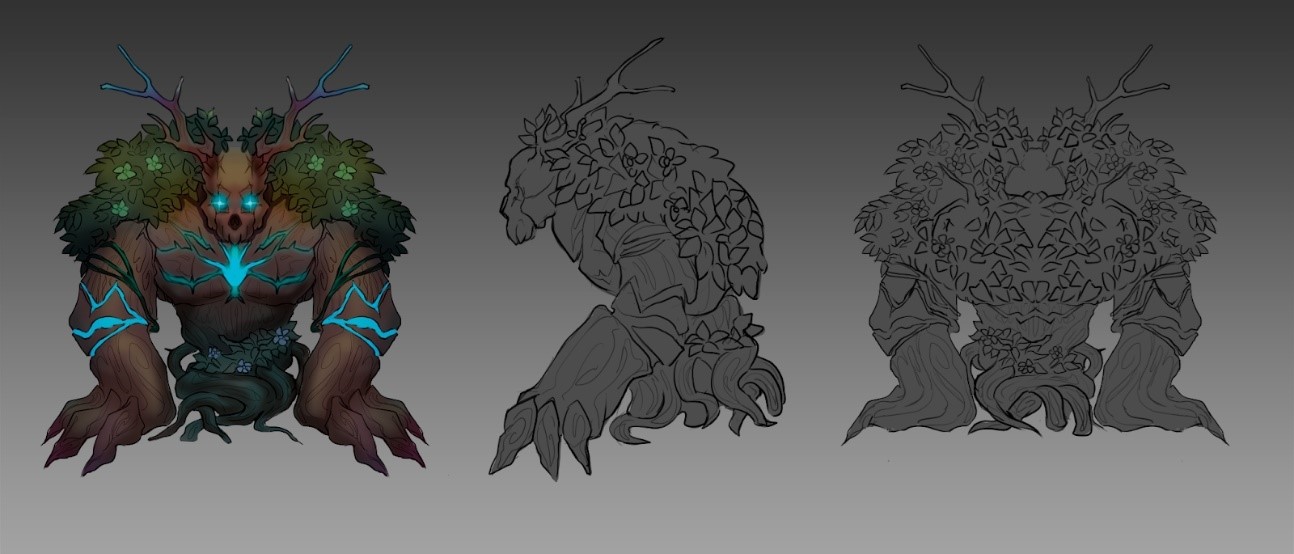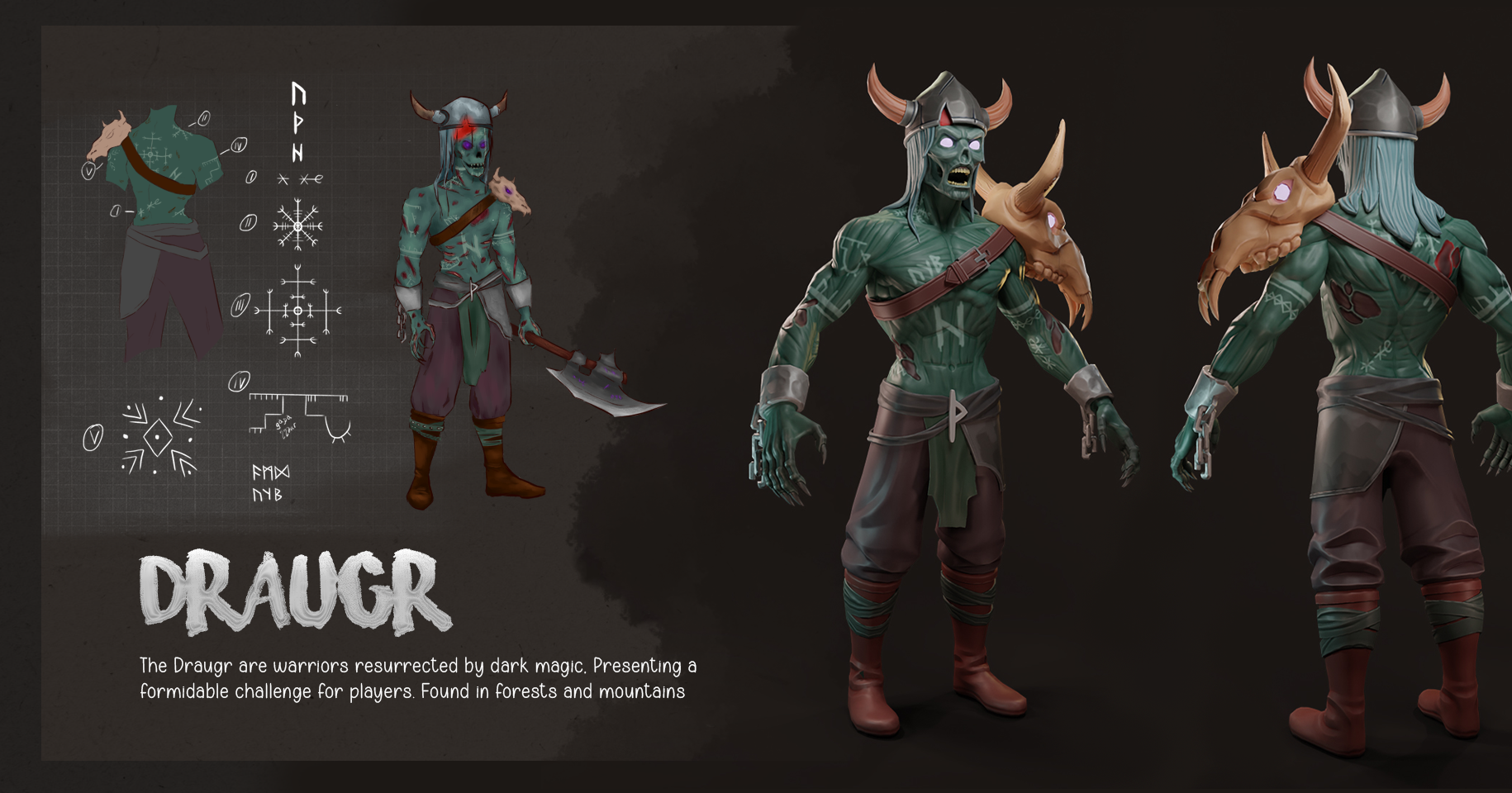 What would you say is unique about your game that might get players hooked easily? 
Ismail: Vilde is all about letting you play as you like. With our Ability Cores, you can mix up your battle style and face new challenges every time you play. But it's not just about action; there's also a cool story behind it all.
What will the currency inside the game be used for? 
Ibrahim: In Vilde, we have a dual currency system designed for progression and in-game strategy. Yggdrasil drops focus on long-term progression, allowing for character enhancement. Coins are vital for in-run modifications, like weapon adjustments or purchasing Ability Cores.
What engine is running behind Vilde? Graphically and environmentally, it looks beautiful, how much details and effort do you put into it?
Ibrahim: We used the Unreal Engine 5 for 'Vilde'. This lets us show detailed and beautiful scenes, from old runes to pretty landscapes. Our team worked hard to make everything look and feel right.
Can you talk about procedurally generated levels in Vilde; how will the levels shape, what will players be able to find in them, how randomized will enemies be and how will one level function in general?
Ibrahim: In Vilde, levels change every time you play. We have many designed areas that get mixed up to create new challenges. You'll see familiar places, but they'll be different each time. Also, where and which enemies show up changes, so it's always a surprise.
What kind of weapons will players be able to find in the game? Where did you get the idea to combine modern weapons and mythological abilities? 
Ibrahim: Players will find both modern guns and special ones inspired by Norse legends. For example, we have powerful railguns and even an AK, but with a twist. We wanted to give players something they recognize but in a new and fun way.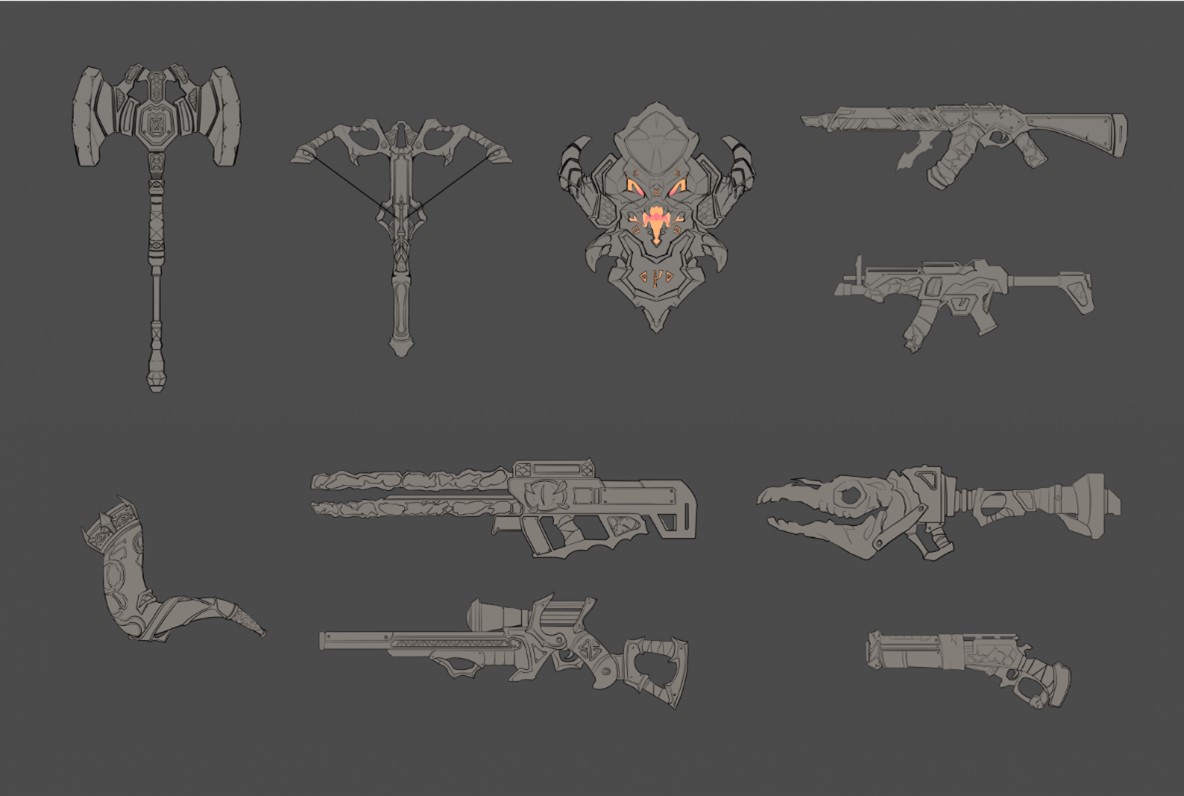 Finally, what can we expect from Vilde in the future? Any new updates or insights you'd like to share or something we don't know about the game yet? 
Ismail: As we move forward, we're gearing up to release a gameplay trailer for 'Vilde' later this year. On top of that, we're rolling out a beta test phase. It's a chance for players to dive in early, experience Vilde, and offer feedback that could shape its final form. Interested? You can sign up for the beta here. We truly value player insights, and this is your ticket to be part of our development journey.
We would like to thank Ismail and Ibrahim for this wonderful conversation, we wish them much success in their further development and hope that Vilde will be very successful.