Ubisoft i Disney udružili su snage kako bi na 3DS donijeli igru zasnovanu na animiranom TV serijalu Gravity Falls.
Gravity Falls: Legend of the Gnome Gemulets, kako glasi pun naziv igre, predstavlja hibrid platformera i avanture kojeg će pokretati iznimno hvaljeni Ubisoftov UbiArt engine, kojeg smo u akciji mogli vidjeti u Ubisoftovim hitovima kao što su Rayman Legends, Child of Light i Valiant Hearts: The Great War, a baš kao i South Park: The Stick of Truth, i ova Gravity Falls igra izgledat će prilično vjerno svome TV prijedlošku.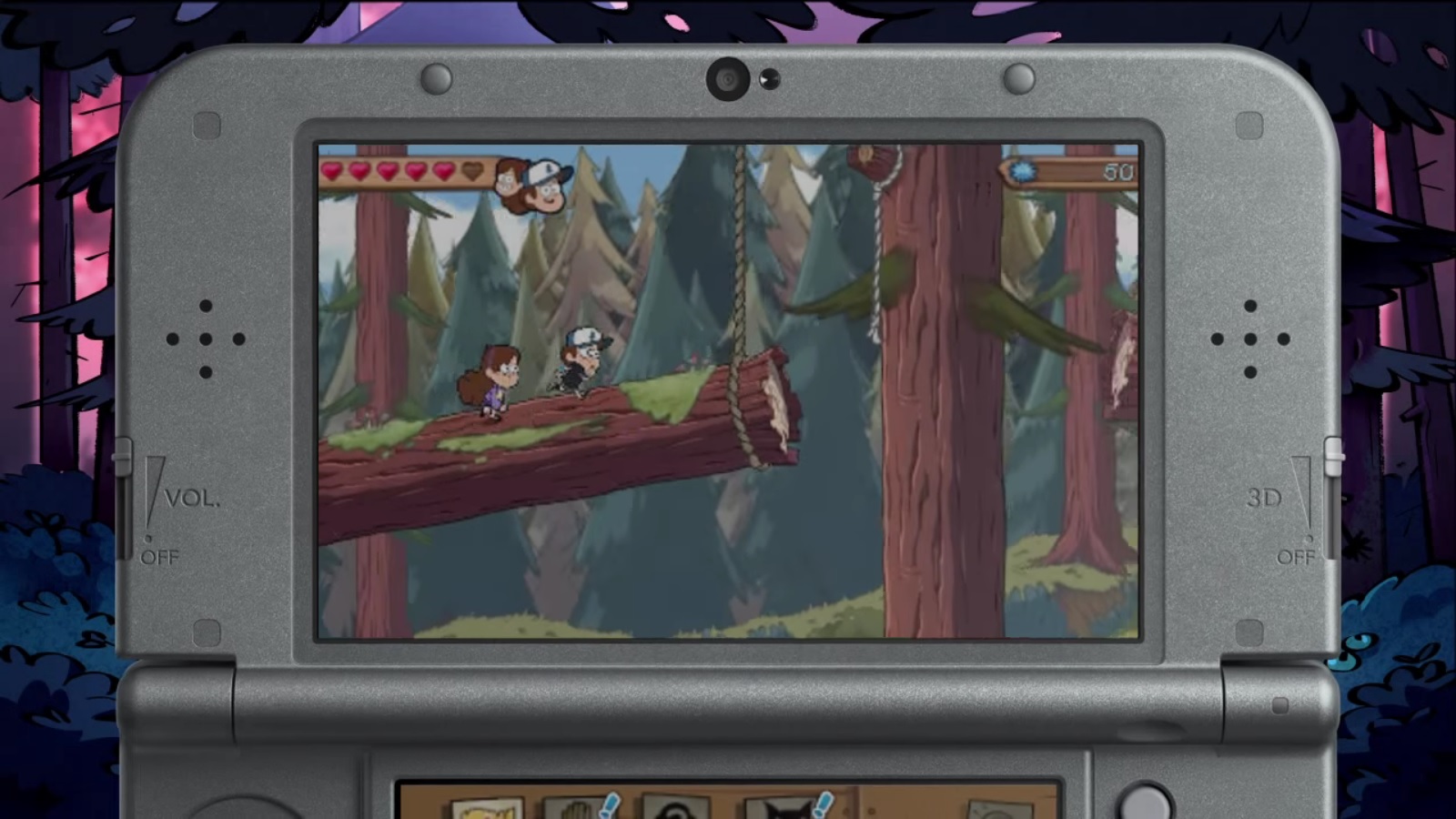 U Legend of the Gnome Gemuletsu igrat ćemo u ulozi glavnih protagonista serijala, blizanaca Dippera i Mabel te ćemo istraživati misterije divljine Gravity Fallsa. Igrači će u svakom trenutku moći mijenjati igrive likove, a svaki od likova imat će posebne specijalnosti i vještine. Tako će npr. Gnome Battle Cuffs Dipperu poslužiti za borbu na blizinu, a on će pomoću svoje svjetiljke moći tražiti tragove i dokaze. S druge strane, Mabel će biti opremljena kukom za hvatanje koju može koristiti i za napade na daljinu.
Razvoj na igri polako ali sigurno napreduje, a ono što svakako moramo spomenuti jeste i to da na njezinom razvoju direktno sudjeluje i autor TV serijala, Alex Hirsch.
Gravity Falls: Legend of the Gnome Gemulets bi na 3DS trebao stići ove jeseni, a dok čekamo na neke nove informacije, bacite pogled na najavni trailer.