The Thieves Guild, drugi po redu veliki DLC za The Elder Scrolls Online: Tamriel Unlimited izaći će krajem ožujka.
Naime, Bethesda je otkrila službeni datum izlaska spomenute ekspanzije – 23. ožujka, kada će se ista pojaviti na PS4, Xbox One, PC i Mac platformama.
The Thieves Guild DLC uključen je u aktivno ESO Plus članstvo, dok će ga "obični" igrači moći kupiti u ESO Crown Storeu za 2,000 Crownsa.
Također, igračima će na raspolaganju biti i Thieves Guild DLC Collector's Bundle, kojeg će biti moguće kupiti za 4,000 Crownsa, a koji će se sastojati od Thieves Guild DLC-a, Hammerfell Camel mounta, Kindlespit Dragon Froga i pet Crown Experience Scrollsa.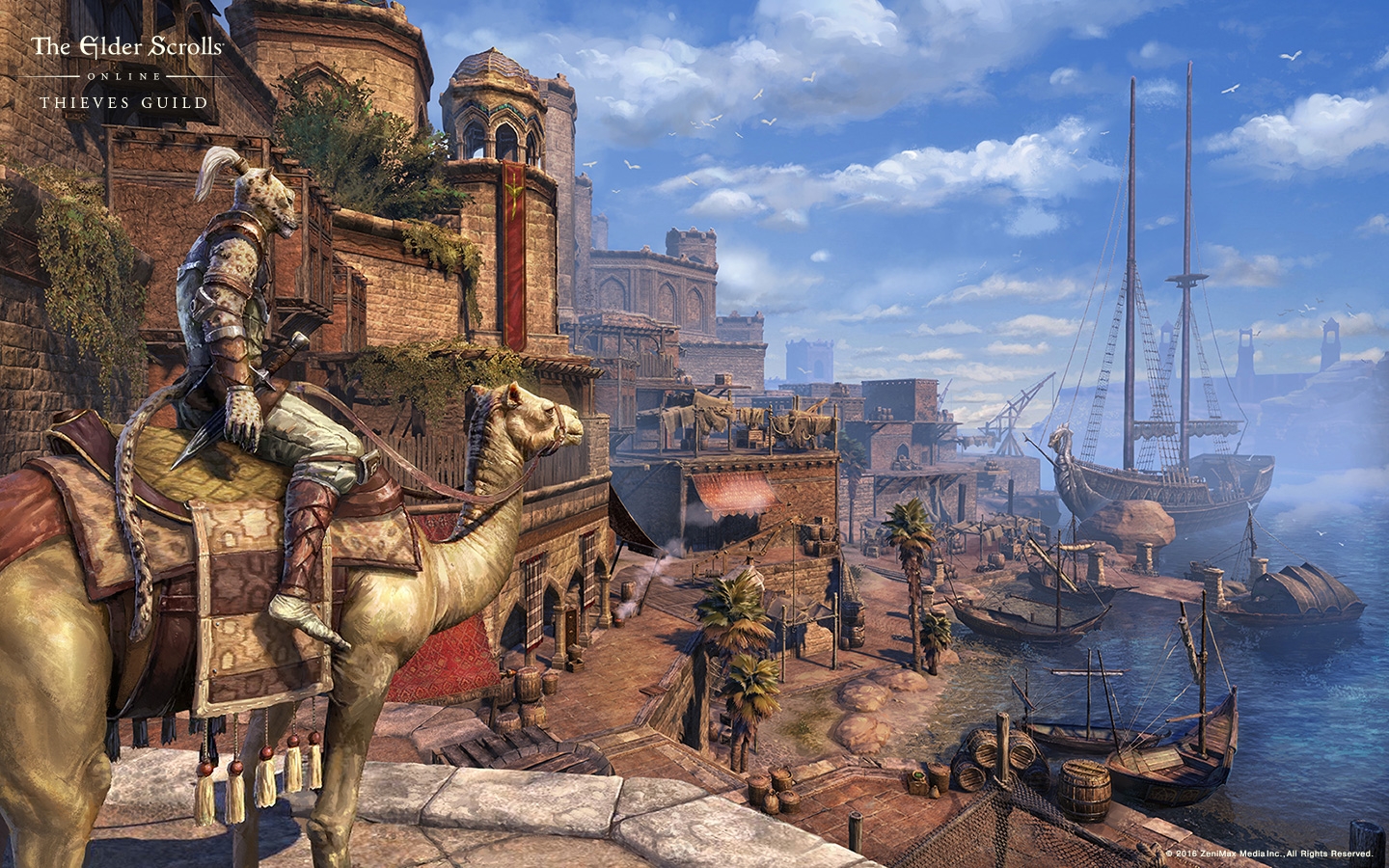 Uz objavu datuma izlaska, Bethesda je otkrila i nekoliko detalja o samoj The Thieves Guild ekspanziji. Tako će na primjer ista stići s dodatnom pričom u kojoj ćemo morati obnoviti lopovsku udrugu u Abah's Landingu, kojom trenutno gospodare okrutni plaćenici Iron Wheela.Također, očekuju nas i brojne kriminalne aktivnosti, koje obuhvaćaju questove koji uključuju krađe, pljačkanja i džeparenja, a tu su i novi skillovi, nagrade i itemi te novi Trial za 12 igrača pod imenom Maw of Lorkhai.
Trenutno je za The Elder Scrolls Online: Tamriel Unlimited dostupna prva velika ekspanzija pod nazivom Orsinium, čija je GG recenzija u pripremi.