Još uvijek čekamo najavu i prve detalje treće sezone Telltaleove The Walking Dead avanture, no dok čekamo imat ćemo priliku iz prve ruke vidjeti kako zombie apokalipsa izgleda iz perspektive mnogima omiljenog lika iz strip/TV serijala, tamnopute Michonne.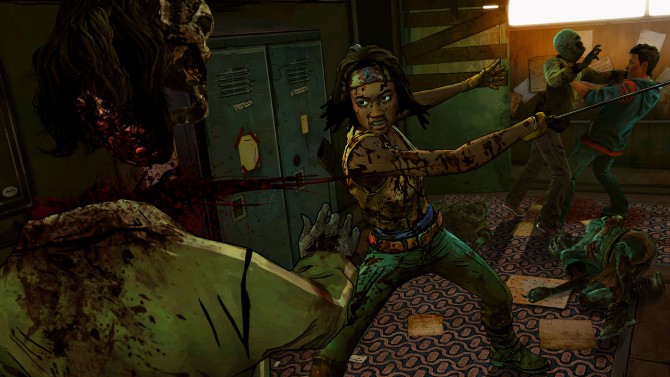 Naime, paralelno s nastavkom šeste sezone TV serijala, Telltale je objavio novi, šest minuta dugačak gameplay video za The Walking Dead: Michonne, koji nam daje naslutjeti da će ovaj trodijelni spin-off serijal biti znatno brutalniji i krvaviji od dosadašnje dvije sezone.
Ovaj mini serijal odvest će nas na neke sasvim nove lokacije, uključujući i brod The Companion, koji će poslužiti kao utočište za preživjele iz kolonije Monroe..
Prva epizoda ovog serijala, nazvana In Too Deep, izlazi već 23. veljače, a bit će dostupna na gotovo svim aktualnim platformama (PS3, PS4, Xbox 360, Xbox One, PC, iOS, Android).