Paris Games Week bio je danas sjedište velike Square Enixove prezentacije u kojoj su objavili puno novih vijesti i materijala vezanih za Kingdom Hearts serijal. Ovaj popularni cross-over RPG serijal Disneya i Square Enixa uskoro bi trebao dobiti teći nastavak, no prije toga nam nude još jedan prolog/nastavak prologa. O njemu već puno toga znamo, Kingdom Hearts HD 2.8 Final Chapter Prologue imao je već nekoliko videa i trailera, a najnoviji je uvodni video. Prilično je sličan prijašnjem traileru, no zapravo ima nove odlične gameplay isječke.
Iako je igra odgođena do 24.siječnja, Square Enixovci su nam pripremili još jednu vrstu isprike sa izdavanjem svih prijašnjih nastavka na jednom disku za PlayStation 4. Kingdom Hearts HD ReMIX kompilacija dolazi 31. ožujka, a kombinacija je prijašnjih PlayStation 3 izdanja Kingdom Hearts HD 1.5 i 2.5 ReMIXa. Sadržaj tih kompilacija je slijedeći:
Kingdom Hearts HD 1.5 ReMIX
Kingdom Hearts Final Mix
Kingdom Hearts Re:Chain of Memories
Kingdom Hearts 358/2 Days (HD remastered cinematics)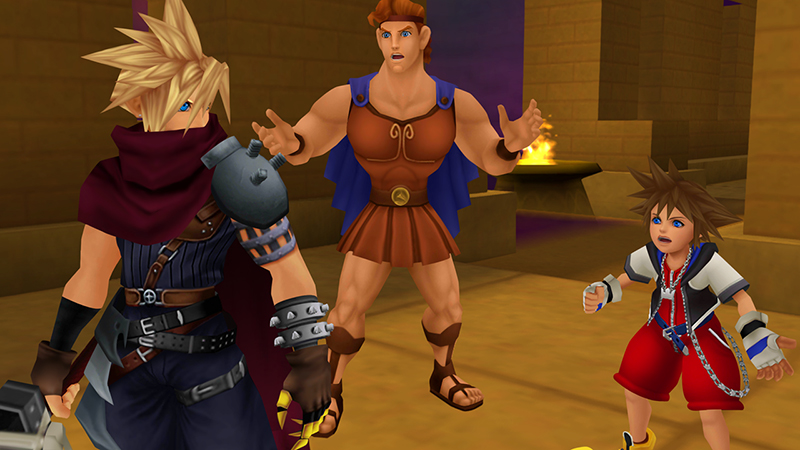 Kingdom Hearts HD 2.5 ReMIX
Kingdom Hearts 2 Final Mix
Kingdom Hearts Birth by Sleep Final Mix
Kingdom Hearts Re:coded
Kako su sve te igre izgledale prije, kako izgledaju u novom ruhu i kako točno ide kronologija ovoga, ponekad nepotrebno kompliciranog i šarolikog serijala kojeg i dalje bez obzira na to jako volimo (bar neki od nas) možete pogledati u ovom traileru:
Što se tiče KH igre koju, zapravo, svi najviše čekaju, Kingdom Hearts III dobili smo samo dva nova screenshota. Na njima je otkriven novi Drive Form imena Guard Form. Uglavnom, jako je to malo novoga materijala, no obećano nam je puno više informacija nakon izlaska Kingdom Hearts HD 2.8 Final Chapter Prologue igre.