Nakon HearthStonea i The Elder Scrolls: Legendsa, stigla nam je još jedna fantasy kartaška igra koja će sasvim sigurno privući ogromnu vojsku fanova, a u pitanju je kartaška igra zasnovana na uvijek popularnom Gospodaru prstenova.
Naime, The Lord of the Rings Living Card Game je gaming verzija fizičke kartaške igre Fantasy Flight Gamesa, koja bi u potpunosti trebala zadržati sve njene osobine, uz fokus na co-op story based gameplay.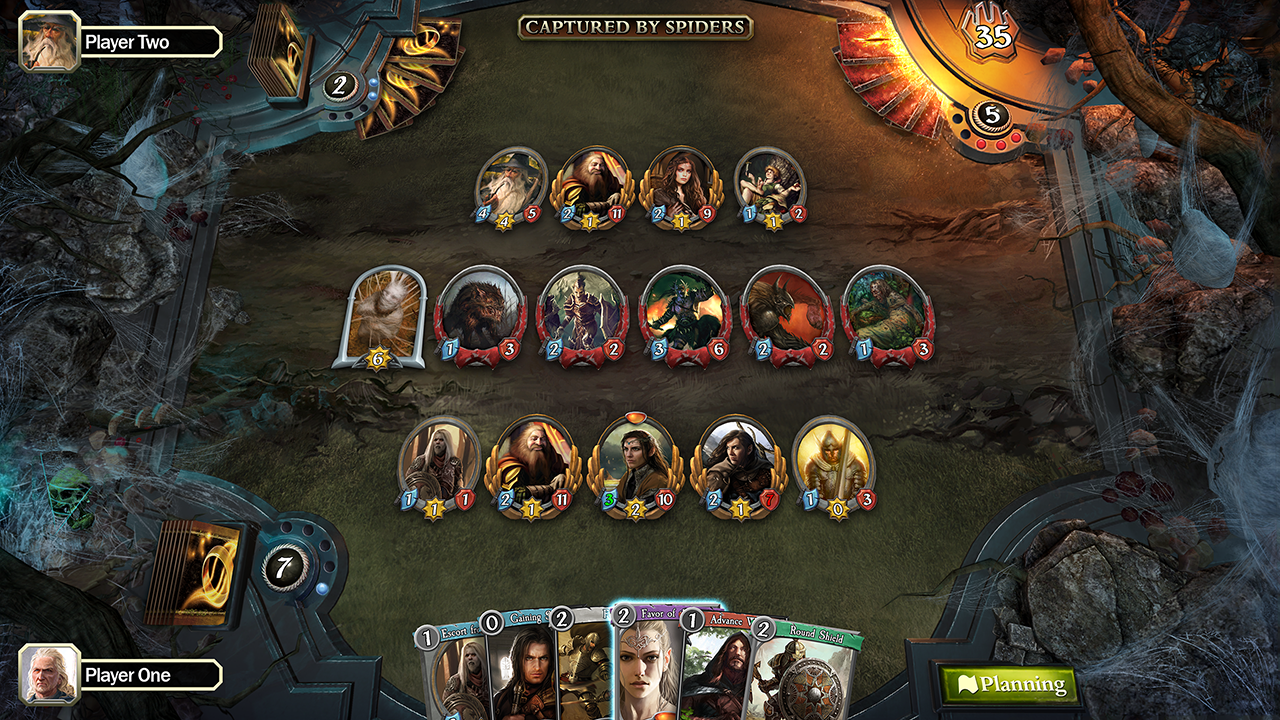 Single player segment igre bacit će igrače u ulogu vođe tima od tri heroja koje će voditi kroz narativne kampanje smještene diljem Međuzemlja, gdje će se boriti protiv Sauronovih zlih sila koje kontrolira kompjutor.
The Lord of the Rings Living Card Game je trenutno dostupan putem Steama u svojoj Early Access verziji koja nudi samo single player. Fantasy Flight planira igru često nadograđivati, pa nas tako uskoro očekuje i podrška za co-op, u kojem će dva igrača svoje questove moći obavljati zajedno, a po izlasku iz Early Accessa nekad tijekom iduće godine igra će biti free to play naslov.