Pozor ljubitelji gory slasher horroraca – Jason Voorhees se vraća i opasniji nego ikada! Da, konačno smo dobili prve konkretnije detalje o nadolazećoj Friday the 13th igri.
Naime, razvojni tim Gun Media lansirao je Kickstarter kampanju za igru Friday the 13th: The Game, asimetrični 7 vs 1 multiplayer iz trećeg lica, u kojem ćemo moći birati između legendarnog maskiranog ubojice i sedmoro savjetnika za kampiranje u famoznom Crystal Lake kampu. Naravno, svima nama je poznato kakvu dobrodošlicu Jason obično sprema za sve goste Crystal Lake kampa, a krvi, otkinutih glava i brutalno izmasakriranih tijela svakako neće nedostajati ni u ovoj igri.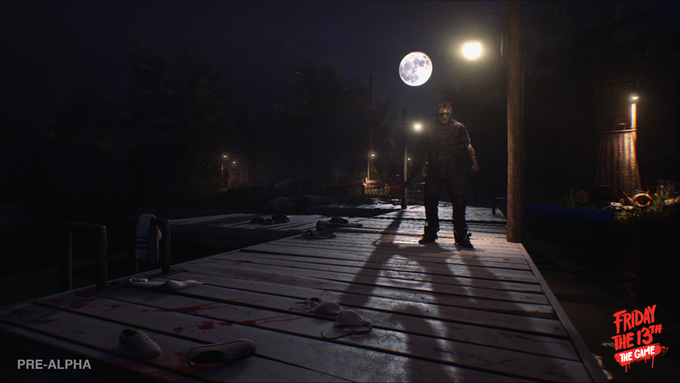 Friday the 13th: The Game je inicijalno nosio ime Slasher Vol.1: Summer Camp, no na svu sreću, ekipa iz razvojnog tima Gun Media uspjela se dogovoriti sa Seanom S. Cunninghamom, redateljem i producentom originalnog "Petak 13-ti" filma te na taj način osigurati službenu licencu za svoj projekt.
Cilj Friday the 13th: The Game Kickstarter kampanje je prikupiti $700,000, a ista će trajati do 13. studenog koji, pogađate, pada upravo na petak. U trenutku pisanja ovog članka, već je prikupljeno $246,463, a s obzirom da je do kraja kampanje ostalo punih 30 dana, vjerujemo da bi Friday the 13th: The Game mogao debelo prevazići svoj cilj, što će developerima svakako dati vjetar u leđa prilikom razvoja igre te će oni moći ostvariti brojne zacrtane ciljeve.
Ukoliko se sve bude odvijalo prema planu, Friday the 13th: The Game bi u prodaju trebao stići tijekom listopada 2016. godine, a bit će dostupan u verzijama za PS4, Xbox One i PC.
Više o samoj Kickstarter kampanji Friday the 13th: The Gamea možete doznati ovdje.