Sve novije glasine vezane za novu Call of Duty igru potvrđene su – Call of Duty: Infinite Warfare je zaista novi dio ovog megauspješnog FPS serijala, a u prodaju stiže, kao što smo već pisali, 4. studenog 2016. godine.
Naime, nekoliko sati prije zakazanog velikog predstavljanja igre, na Huluu je osvanuo premijerni trailer za igru, a prema onome što u istome možemo vidjeti, Activision će Call of Duty serijal odvesti u još jednu novu dimenziju, dosad relativno slabo iskorištenu.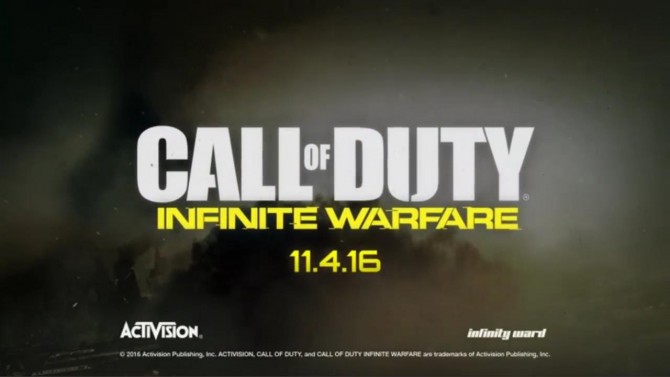 Baš kao što su glasine i sugerirale, radnja novog Call of Dutyja bit će smještena u nešto dalju budućnost, u kojoj nisu strane borbe i van Zemljine orbite. Ovaj put još jednom očekuje nas spektakularna adrenalinska akcija, a osim na zemlji, mnoge bitke ovaj put odvijat će se i u svemiru i u zraku, a dobit ćemo i mogućnost kontrole brojnih letjelica.
Naravno, sve ovo zasnovano je na onome što možemo vidjeti u traileru, a tijekom dana očekujemo i hrpetinu službenih informacija o igri, koje ćemo podijeliti s vama odmah nakon što iste budu dostupne. Do tada, pogledajte premijerni trailer za igru!