KDDI, japanski drugi najjači mobilni operater, predstavio je prvi smartphone kojega pokreće Firefoxov opertaivni sustav. Ovaj smartphone naziva Fxo, dolazi sa novim OS-om kojeg još nismo vidjeli ali i sa specifičnim jasnim dizajnom Yoshioka Tokujina. Prema Tokujinu, prozirni izgled naglašava otvorenost kao najjaču karakteristiku ovoga mobitela.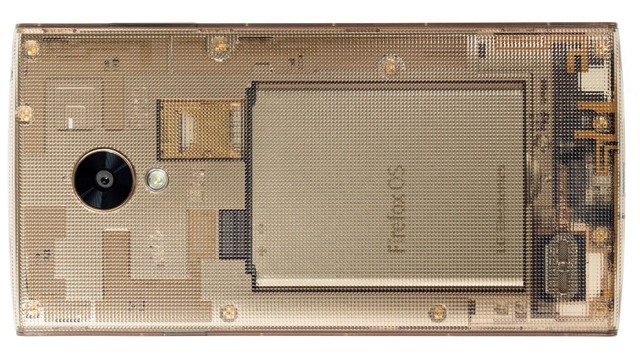 Što se tiče specifikacije ovoga mobitela, pokreće ga 1.2 GHz Qualcomm Snapdragon 400 quad-core procesor i 1.5 GB RAMA. Ima i IPS HD display od 4.7 inča, kameru od 8 megapiksela i prednju kameru od 2.1 megapiksela.  FXO je izašao 25.prosinca, a diljem Japana u raznim dućanima će biti dostupan od 6.siječnja. Nema nikakvih dodatnih informacija o tome hoćemo li ikad vidjeti ovaj mobitel izvan Japana.
Fx0's manufacturer debuted the phone on December 25th. It will be picked up by other retailers in Japan starting January 6th. There's no word yet on when, where, or if it will be made more widely available in the future.