Napokon, nakon dužeg čekanja, vraća nam se Telltaleov The Walking Dead avanturistički serijal.
The Walking Dead: The Telltale Series – A New Frontier, prva epizoda treće sezone ovog serijala, ipak neće izaći ovaj mjesec, kao što su ranije informacije to sugerirale, već će se na gotovo svim (za Telltaelove igre standardnim) raspoloživim platformama pojaviti krajem idućeg mjeseca.
Naime, The Walking Dead: The Telltale Series – A New Frontier na PS3, PS4, Xbox 360, Xbox One, PC, iOS i Android dolazi 20. prosinca, a potvrđeno je i fizičko izdanje igre, koje će na Xbox One i PS4 konzolama biti dostupno od 7. veljače 2017. godine.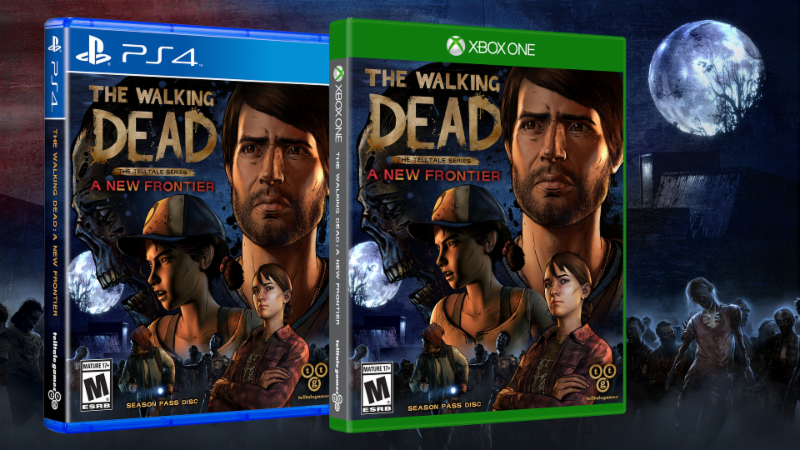 Naravno, u pitanju je Season Pass disk na kojem će se naći samo prva epizoda igre, dok će oni koji kupe ovo izdanje ostale epizode moći besplatno skinuti po njihovom izlasku (uz disk dolazi i Season Pass kod, koji obuhvaća i naredne četiri epizode).
Trenutno, prednarudžbu igre moguće je napraviti samo na PS4, pri čemu će svi oni koji to učine kao bonus dobiti The Walking Dead: Season 2 and The Walking Dead: Michonne igre. Igra je dostupna za prednarudžbu i putem Steama, uz 10% popusta.
Produženi pogled na prvu epizodu treće sezone, koja će nastaviti Clementininu priču te će se odvijati četiri godine nakon događaja iz druge sezone,  očekuje nas 1. prosinca tijekom The Game Awards 2016 eventa.