Dugoočekivana privremena Xbox ekskluziva Rise of the Tomb Raider dobit će svoje kolekcionarsko izdanje.
Naime, Square Enix je predstavio Rise Of The Tomb Raider Collector's Edition, koji će pored fizičkog primjerka igre sadržavati i steelbook pakiranje, 12″ visoku statuu Lare Croft i repliku njezinog dnevnika i ogrlice.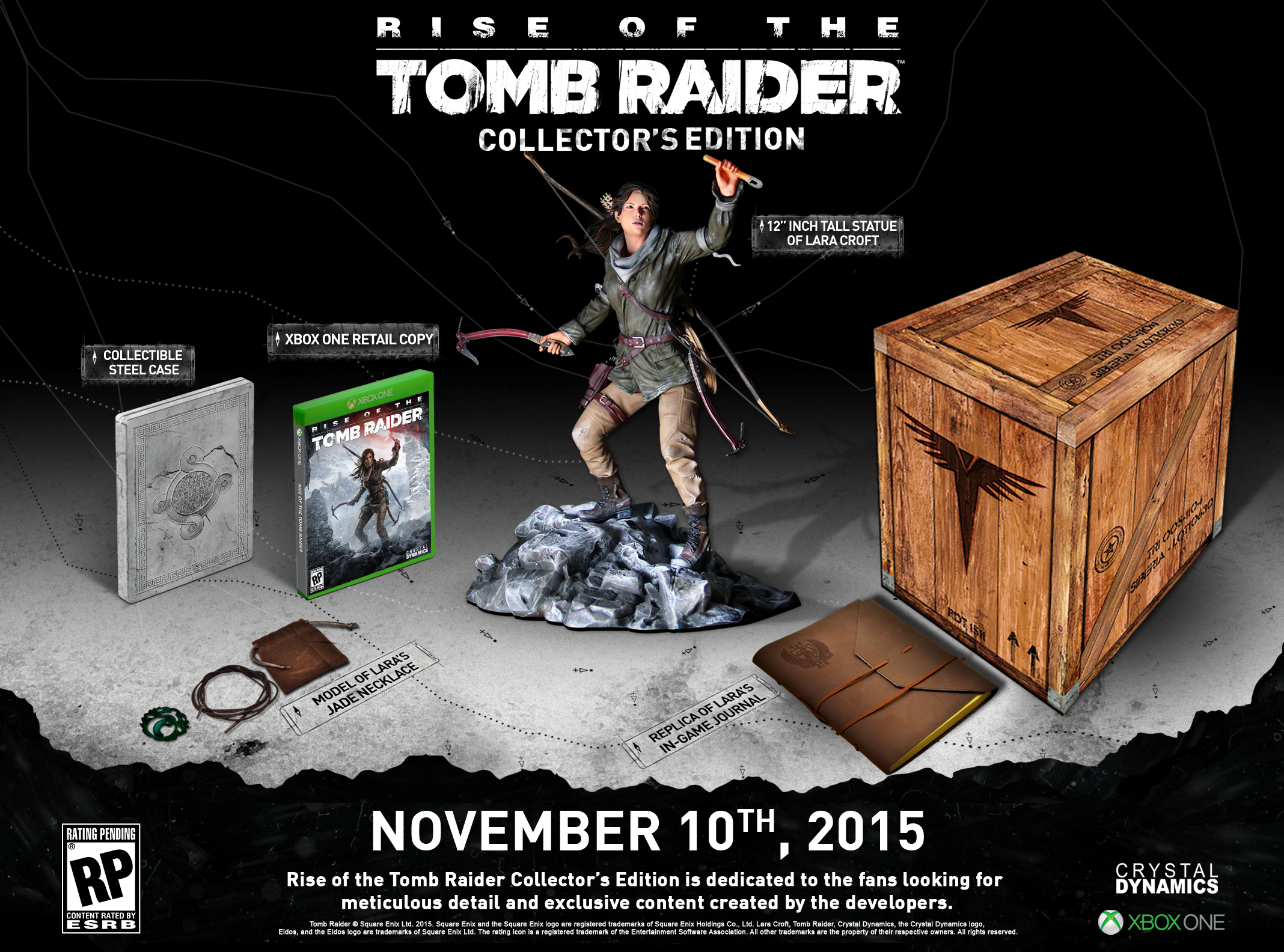 Ovo izdanje za sada je rezervirano samo za Xbox One verziju igre, a bit će ga moguće kupiti po cijeni od $149.99.
Rise of the Tomb Raider 10. studenog stiže na Xbox 360 i Xbox One konzole, PC verzija će izaći početkom iduće godine, dok će PS4 (još uvijek se ne zna što se događa s PS3 verzijom) izaći punih godinu dana kasnije, dakle krajem 2016. godine.