Koei Tecmo je potvrdio da će europski igrači imati priliku nabaviti i limitirano izdanje PS4 ekskluzive Nights of Azure, JRPG-a koji u Europu stiže 1. travnja.
Nights of Azure Limited Edition će sadržavati:
LE Tuck-flab kutiju
Visokokvalitetni poster dimenzija 57" x 20"
Hardcover Artbook
Soundtrack
Set od pet Mini Art Printova dimenzija 5" x 7".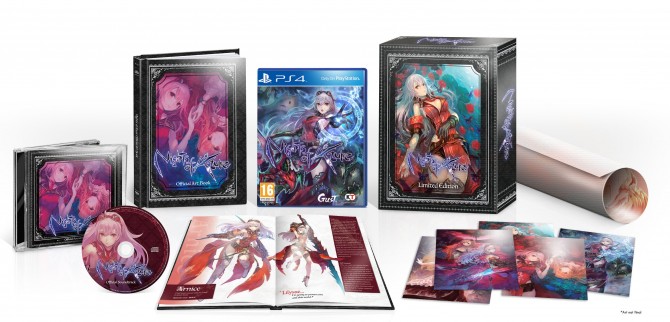 Uz potvrdu izlaska limitiranog izdanja igre, Koei Tecmo je objavio i dva nova gameplay trailera, a dobili smo i novi set screenova, koje vam donosimo u galeriji ispod.