Nakon iznimno uspješne zatvorene bete, velika otvorena beta The Divisiona prije samog izlaska bila je neizbježna. Odmah po završetku zatvorene bete pojavile su se informacije koje su sugerirale da će tijekom veljača igračima na raspolaganju i biti upravo spomenuta beta, a nakon nekoliko dana nagađanja, Ubisoft je danas konačno to i potrdio – otvorena beta počinje 18. veljače i trajat će do 21. veljače.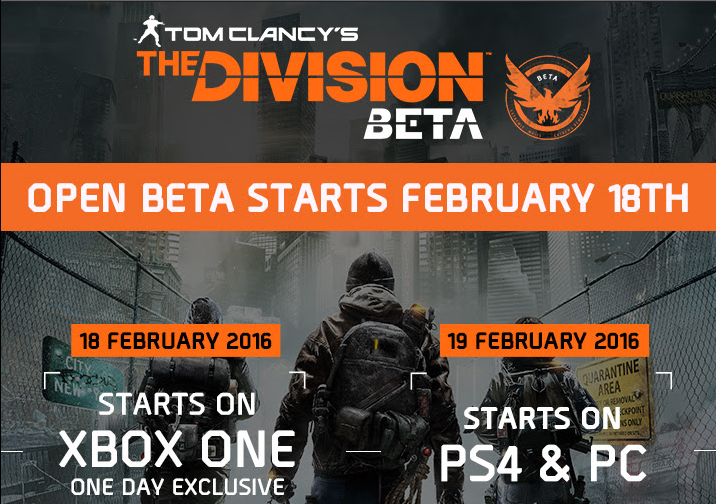 Baš kao što je bio slučaj i sa zatvorenom betom, i otvorena beta će prvo biti dostupna na Xbox One konzolama, dok će ju PS4 i PC igrači zaigrati dan kasnije, od 19. veljače. Pre-loading bete na svim platformama će početi 16. veljače.
Velika otvorena beta poslužit će Ubisoftu kao posljednji veliki test prije samog izdavanja igre, čiji je izlazak zakazan za 8. ožujka.