Ranije smo pisali o glasinama vezanim za remasterirano next-gen izdanje Tomb Raidera, a tijekom Spike TV VGX-a te glasine su i službeno prerasle u istinu –  potvrđen je Tomb Raider Definitive Edition, koji krajem siječnja stiže na PlayStation 4 i Xbox One konzole.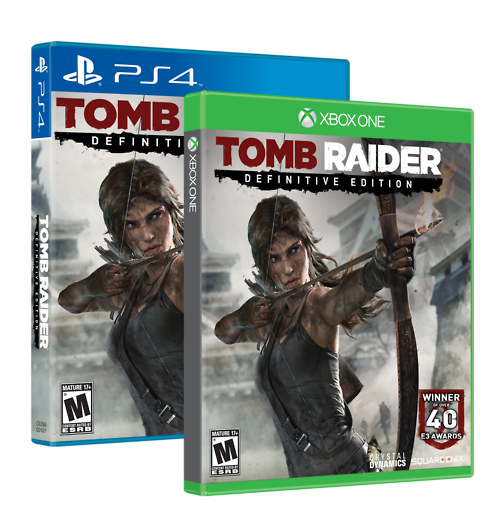 Tomb Raider Definitive Edition će pored unaprijeđenih 1080p next-gen vizuala (osobito vidljih na Larinoj kosi i vremenskim prilikama, odnosno neprilikama) stići i s dosta dodatnog sadržaja, poput pre-order bonus grobnice Tomb of the Lost Adventurer, hrpom multiplayer dodataka (osam DLC mapa, šest tipova oružja i četiri dodatna lika). Također, ovo izdanje će sadržavati i šest dodatnih outfita, digitalni primjerak Dark Horseovog stripa Tomb Raider: The Beginning, Brady Gamesov Art Book pod nazivom Tomb Raider: The Art of Survival te The Final Hours of Tomb Raider dokumentarac sa Zacharyjem Levijem.
Xbox One verzija igre stiže s podrškom za glasovne kontrole putem Kinecta, zahvaljujući kojima će igraći moći pristupiti modificiranju oružja i drugim izbornicima, dok će PS4 kontroler svijetliti kad koristite baklju (zgodni dodaci, no ne i nužni, zar ne?).
Tomb Raider Definitive Edition na sjevernoameričkom tržištu izlazi 28. siječnja, dok će se u Europi pojavi tri dana kasnije, dakle 31. siječnja.