Izgleda da su glasine koje posljednjih dana kruže netom ipak točne – Blizzardov timski shooter Overwatch pojavit će se i na konzolama.
Naime, na Blizzardovoj stranici nakratko je osvanuo promo vizual Overwatch: Origins Editiona, na kojem je jasno navedeno da igra idućeg proljeća dolazi na PC, Xbox One i PS4. Vizual je ubrzo uklonjen no ne i dovoljno brzo pošto smo uspjeli dočepati se iste.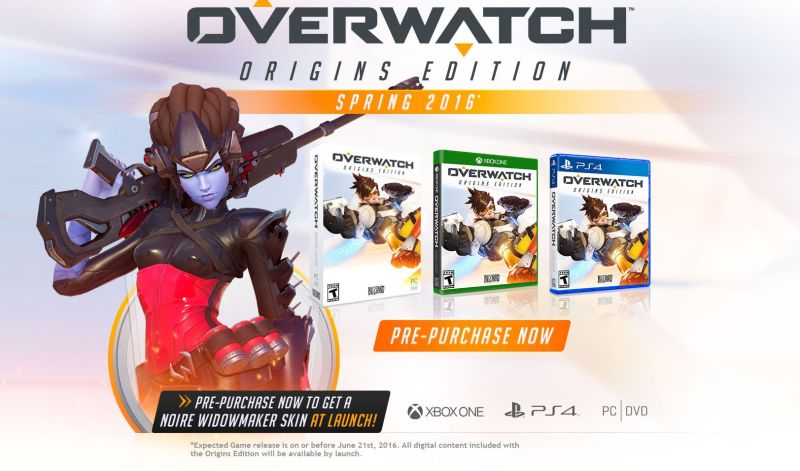 Još uvijek nije poznata cijena Overwatch: Origins Editiona, no sve informacije o njemu doznat ćemo već danas na Blizzconu. U međuvremenu, zagrebali smo po informacijama o ovom ostvarenju koje su dostupne putem GAME-a, pa vam donosimo popis onoga što bi se u istom trebalo naći:
21 heroj
5 skinova
Blackwatch Reyes (Reaper)
Strike-Commander Morrison (Soldier: 76)
Overgrown Bastion
Security Chief Pharah
Slipstream Tracer.
Također, u Overwatch: Origins Editionu trebao bi se naći i sadržaj iz drugih Blizardovih igara:
Heroes of the Storm – Tracer Hero
World of Warcraft – Baby Winston Pet
StarCraft 2 Portraits
Hearthstone Cardback
Diablo 3 – Mercy Wings.
Više informacija o Overwatch: Origins Editionu moći ćete pronaći u našem Blizzconu reportu.