Ubisoft je, samo nekoliko dana prije službenog izlaska igre South Park: The Fractured But Whole, konačno otkrio detalje njenog Season Passa.
Naime, South Park: The Fractured But Whole Season Pass će koštati $29.99, a u sklopu istog očekuje nas poprilična količina dodatnog sadržaja. Prije svega, vlasnike Season Passa očekuju dva DLC packa koja će biti dostupna pri launchu igre. Prvi je Relics of Zaron Pack, koji će se sastojati od novih kostima i perkova, dok će ranije najavljeni Towlie: Your Gaming Bud stići kao pre-order bonus.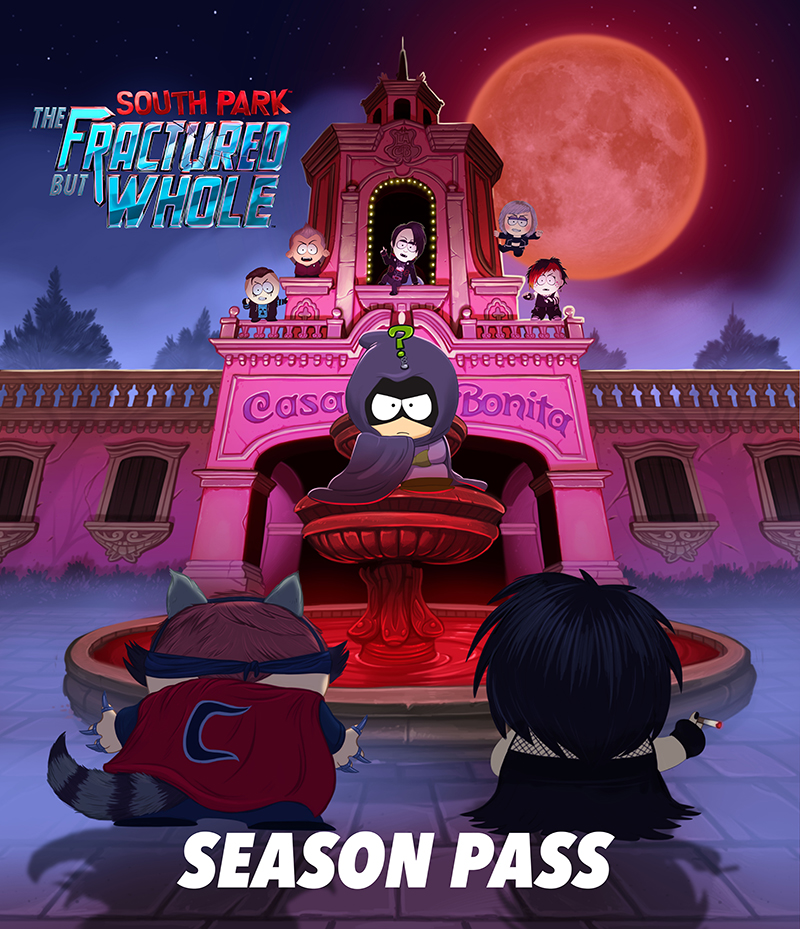 Nadalje, Season Pass obuhvaća i pristup nekoliko dodatnih DLC-ova, među kojima su i Danger Deck, From Dusk till Casa Bonita i Bring the Crunch DLC-ovi. Danger Deck DLC će pred igrače staviti iznimno težak izazov kreiran od strane Doctora Timothyja, a očekujemo ga nekad tijekom prosinca. Nakon njega, početkom iduće godine, uslijedit će From Dusk till Casa Bonita, u kojem će se igrači uz pomoć The Coona i Mysteriona morati suočiti s demonom iz Casa Bonita epizode. Treći po redu i ujedno posljednji DLC koji će se pojaviti tijekom 2018. godine jeste Bring the Crunch, koji u igru donosi dodatnu priču s novom superhero klasom, no na konkretnije detalje o ovom DLC-u morat ćemo još malo pričekati.
Također, vrijedi napomenuti da će svi navedeni DLC-ovi biti dostupni i za individualnu kupnju te će koštati od $1.99 do $11.99, što će vas, ukoliko se odlučite na kupovinu svih DLC-ova, sveukupno koštati $37.
South Park: The Fractured But Whole u prodaju stiže 17. listopada, a bit će dostupan u verzijama za PS4, Xbox One i PC.