TT Games i Warner Bros. Interactive Entertainment na New York Comic Conu otkrili su prve detalje vezane za Season Pass za "skockanu" superherojsku akcijsku avanturu LEGO Marvel Super Heroes 2, čiji nas izlazak očekuje već sredinom idućeg mjeseca.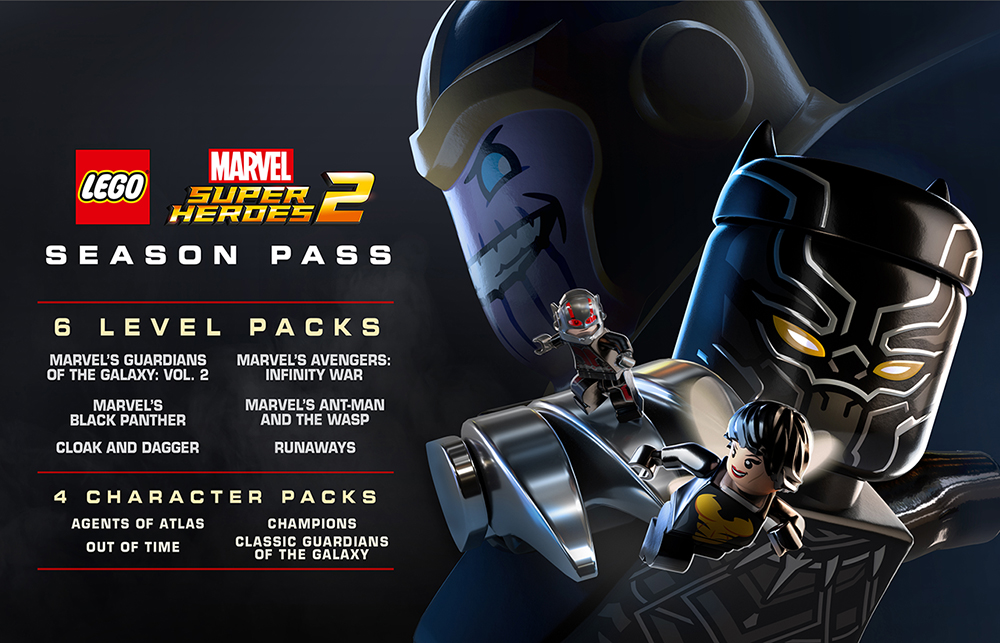 Naime, ovom prilikom potvrđeno je kako će Season Pass za igru obuhvatiti pristup čak šest Level Packova koji će biti insprirani aktualnim i nadolazećim Marvelovim projektima koji obuhvaćaju prijedloške kao što su Guardians of the Galaxy Vol.2, Black Panther, Avengers: Infinity War, Ant-Man and the Wasp, Cloak & Dagger i The Runaways. Osim toga, Season Pass će igračima osigurati i besplatna četiri dodatna Character Packa: Agents of Atlas, Champions, Out of Time te ranije najavljeni Classic Guardians of the Galaxy Pack.
Trenutno nije poznato koliko će svaki od navedenih packova koštati odvojeno, no Season Pass će koštati prihvatljivih $14.99, što je definitivno fer cijena za količinu sadržaja koji isti obuhvaća.
LEGO Marvel Super Heroes 2 u prodaju stiže 14. studenog, a pojavit će se na PS4, Xbox One, PC i Switch platformama. U međuvremenu, bacite pogled na novi trailer te screenove koje vam donosimo u galeriji ispod.