Ubisoftov The Division ipak možda i neće biti toliko velik koliko smo to priželjkivali. Iako će se igra odvijati u velikom New Yorku, pojedine dijelove "Velike Jabuke" ipak nećemo vidjeti.
Naime, krativni direktnor Ubisoft Massivea Magnus Jansén potvrdio je za Examiner da će se radnja igre odvijati na Manhattanu te da igra "za sada" neće sadržavati druge velike dijelove New Yorka, poput Brooklyna, Queensa, Bronxa i Staten Islanda.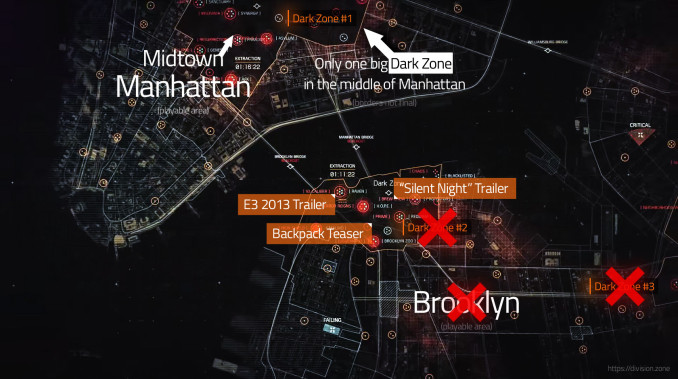 Razlozi "sužavanja" prostora za igru leže u Ubisoftovoj težnji da Midtown Manhattan, koji je rekreiran u potpunosti po uzoru na stvarni dio New Yorka, napravi što autentičnijim,
Budući da je Magnus Jansén izjavio da će se radnja igre za sada odvijati samo na spomenutoj lokaciji, a ukoliko u obzir uzmemo da smo ranije imali priliku vidjeti gameplay materijal čija je akcija bila smještena na brooklynske ulice, velika je šansa da ćemo ostale dijelove New Yorka u igri vidjeti naknadno, najvjerojatnije kroz određene DLC-ove.