Prije samo nekoliko dana, ekipa GoodGamea složila se kako je Marvelov univerzum zaista slabo eksploatiran u video igrama, unatoč silnoj ekspanziji stripova te igranih i animiranih filmova, no izgleda da je vrijeme da Marvel nešto promijeni i na polju gaminga.
Ako je vjerovati ponovo probuđenim glasinama, u razvoju je Marvel Ultimate Alliance 3 – treći nastavak ovog uspješnog izometrijskog akcijskog RPG-a koji bi se iduće godine trebao pojaviti na PS4 i Xbox One konzolama.
Iako se još uvijek radi o glasinama o kojima smo mogli čitati još prije nepune tri godine, radnja Marvel Ultimate Alliancea 3 trebala bi predstavljati miks "Secret Invasion" i "Dark Reign" priča Marvelovih stripova, a ranije objavljene glasine govorile su da ćemo moći birati između heroja i zlikovaca Marvelovog univerzuma, te da će izbor likova zatno utjecati na samu priču igre i njezino odvijanje, što sugerira da nas očekuje više završetaka te da još uvijek nepoznati developer cilja na iznimno bogati replay value.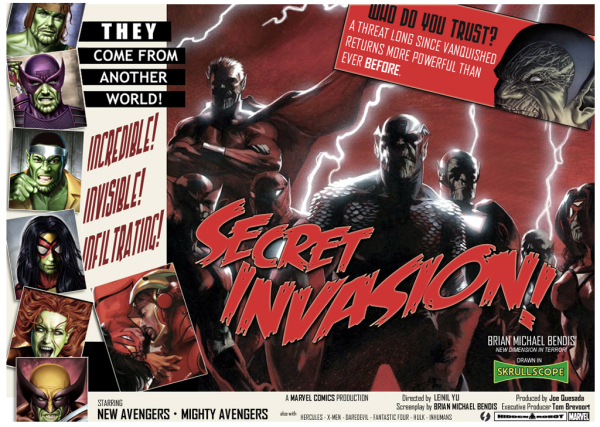 Prema prethodnim glasinama, ovo su likovi koje bismo u igrivoj formi trebali vidjeti u igri:
Spider-Man – hero storyline
Captain America – hero storyline
Iron Man – hero storyline
Thor – hero storyline
The Hulk – hero storyline
Black Widow – hero storyline
Hawkeye – hero storyline
Iron Fist – hero storyline
Luke Cage – hero storyline
Spider-Woman – hero storyline
Wolverine – hero storyline
Storm – hero storyline
Havok – hero storyline
Iceman – hero storyline
Jean Grey – hero storyline
Nova (Sam Alexander) – hero storyline
Daredevil – hero storyline
Black Panther – hero storyline
Ms. Marvel – hero storyline
Scarlet Witch – hero storyline
Green Goblin – villain storyline
Agent Venom – hero and villain storyline
Loki – villain storyline
Songbird – hero and villain storyline
Magneto – hero and villain storyline
Sabretooth – villain storyline
Electro – villain storyline
The Sentry – hero and villain storyline
Moonstone – villain storyline.
Radi li se samo o produktu glasina i trolanju fanova ili nam Activision zaista sprema treći nastavak igre, vidjet ćemo – E3 sajam svakako počinje uskoro..