…ili je barem takav konsenzus na bespuću internetskom. Odnosno, to se da zaključiti iz press slika koje je Microsoft postavio na sekciji Xbox.com portala koji se bavi Xbox One/Xbox 360 Backwards Compatibility featureom.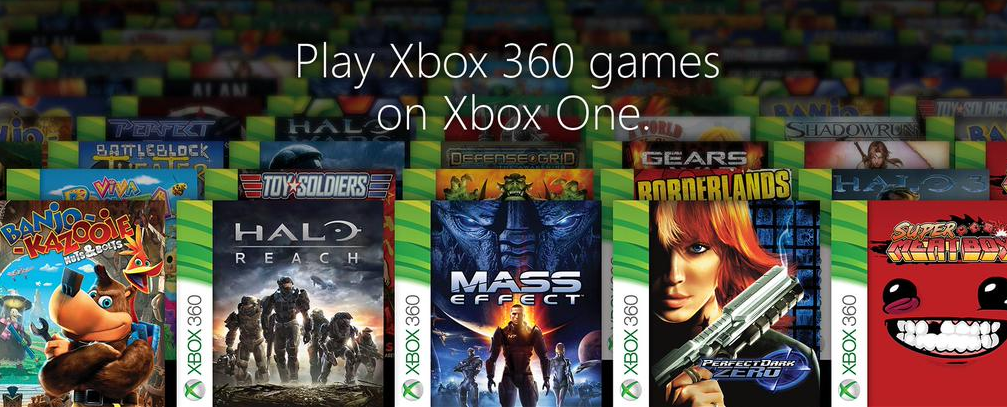 Iz gornje slike možemo raznati desetak novih naslova, a oni su:
Halo 3
Halo Reach
Halo 3 ODST
Halo Wars
Fable II
Borderlands
Gears Of War
Gears Of War 2
Alan Wake
Shadow Complex
Kada će gore navedeni naslovi (i ako ste još kojeg možda uhvatili uz njih) biti igrivi na Xbox Oneu nije poznato, no sigurno je da će biti igrivi do službenog dolaska ovog featurea negdje tijekom jeseni. Microsoft je najavio da će 100 naslova biti dostupno na dan službenog lansiranja Backwards Compatibilitya. Svi učesnici Xbox preview programa već sada mogu igrati 22 naslova (većina XBLA):
A Kingdom for Keflings
A World of Keflings
Alien Hominid HD
Banjo-Kazooie
Banjo-Tooie
BattleBlock Theater
Defense Grid
Geometry Wars Evolved
Hexic HD
Jetpack Refuelled
Kameo
Mass Effect
N+
Perfect Dark
Perfect Dark Zero
Small Arms
Super Meat Boy
Toy Soldiers
Toy Soldiers: Cold War
Viva Piñata
Viva Piñata: TIP
Zuma
Youtuber Mecha-Potato-Alex je napravio usporedbu Mass Effecta s Xbox 360 i Xbox One Backwards compatibility modea i došao do određenih zaključaka (ispod videa) koji pokazuju da Microsoft još uvijek aktivno prilagođava ovaj feature za Xbox One.
Pojedini dijelovi igre koji su bili trzavi (low fps) na Xbox 360 su na Xbox One nepostojeći te je igra savršeno fluidna. No, ne svi, neki su i dalje trzavi kao u originalu.
Iskakanje i loadanje tekstura je višestruko brže. Iako nije savršeno i instantno, u većini slučajeva se više ne primjećuje.
Učitavanje niova je kraće odnosno brže. U ovom videu vidite da traje u prosjeku 4 sekunde, dok nakon ponovnog igranja je bilo ispod 2 sekunde.
Osvjetljenje na likovima se čini nešto tamnije, osim na koži.
Mass Effect funkcionira bolje na Xbox One kontroleru.
Neke cutscene se čine bržima i manje trzavima nego na Xbox 360.
Kako god bilo, moja puno bolja polovica i ja jedva čekamo da Halo Reach osvane na Xbox One Storeu, kako bismo mogli uživati u Firefightu (proklet bio 343 Industries zbog ignoriranja ovog modea). Ostaje nam da se strpimo svi skupa do jeseni i vidimo kako će se situacija razvijati.