Doba mira, veselja, hrane i video-igara popraćeno je na razne načine u industriji video-igara, pa tako su nam i poznate tvrtke čestitale ove praznike. NeocoreGames su, naravno, za svoju čestitku poslali Van Helsinga, Blizzard je pripremio čestitku sa potpisima čelnih ljudi koji su odgovorni za sve njihove sjajne igre, a Platinum Games su pripremili i posebna novogodišnji video.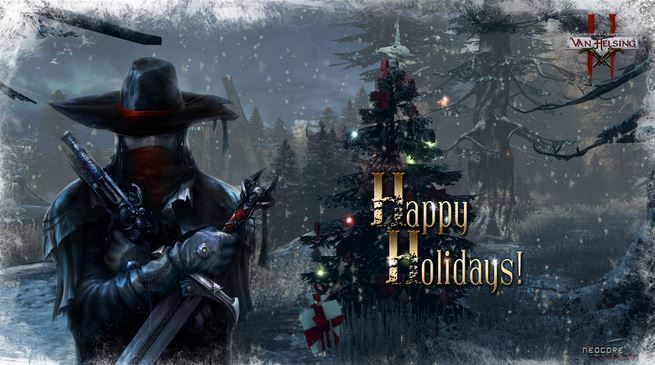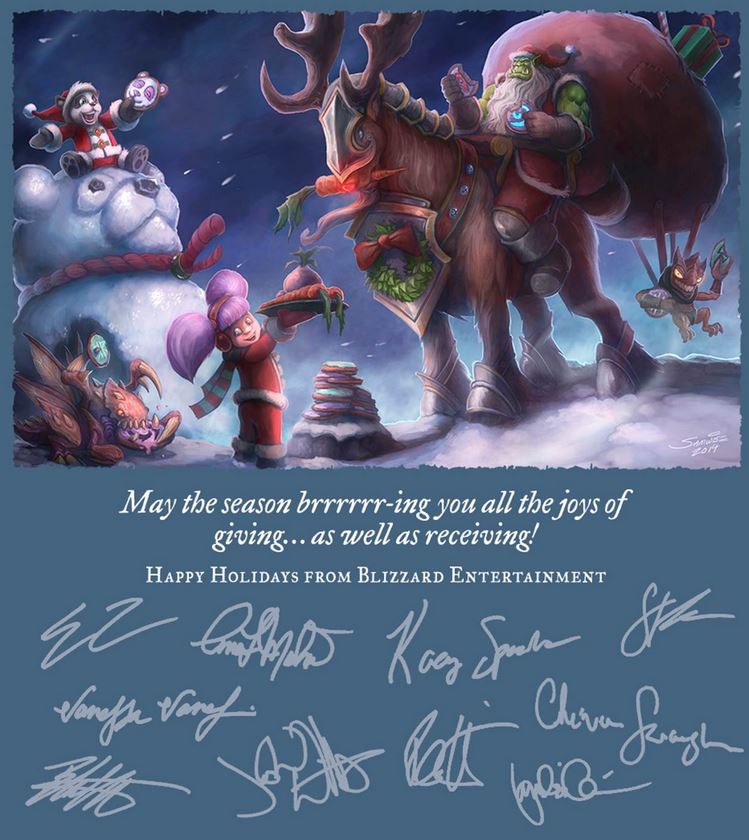 Sutvorac Mortal Kombata i šef NetherRealm Studiosa koji su nam donijeli ovogodišnji fighting hit Injustice 2, u sklopu čestitke je ponudio svoju listu najboljih igara u 2017. godini koja je objavljena na GiantBombu:
Ed Boon's Top 10 Games of 2017 https://t.co/PrwcNEd6hg

— Giant Bomb (@giantbomb) December 25, 2017
Bungie je također poslao čestitiku svojim vjernim Destiny igračima i igračicama: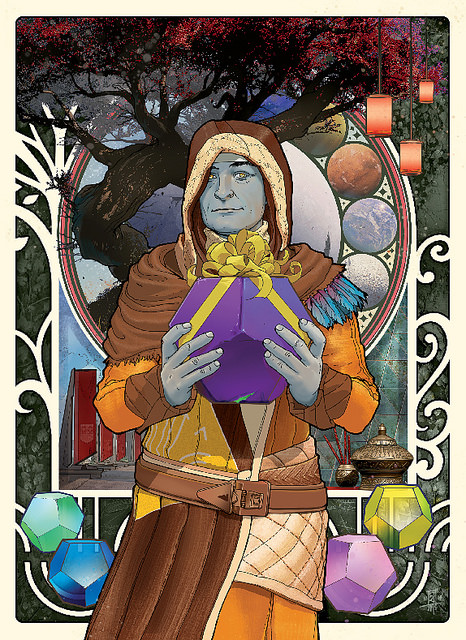 Tu je i uvijek nam aktualni Ubisoft sa svojim ikonama: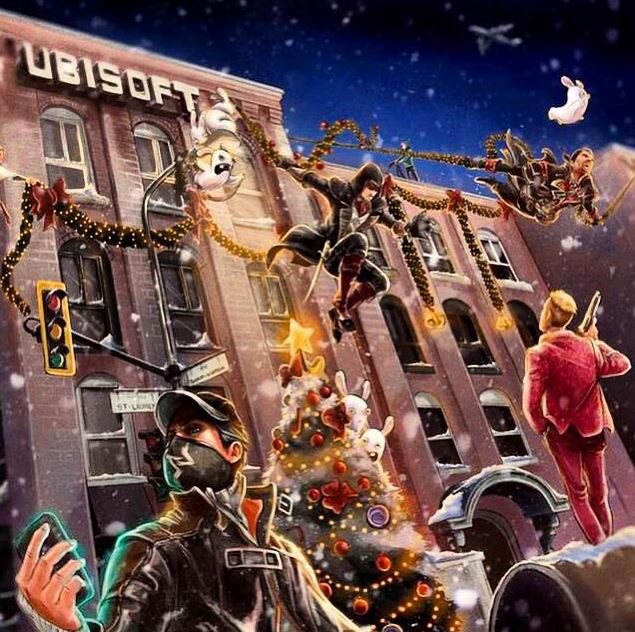 A i Paradox Interactive: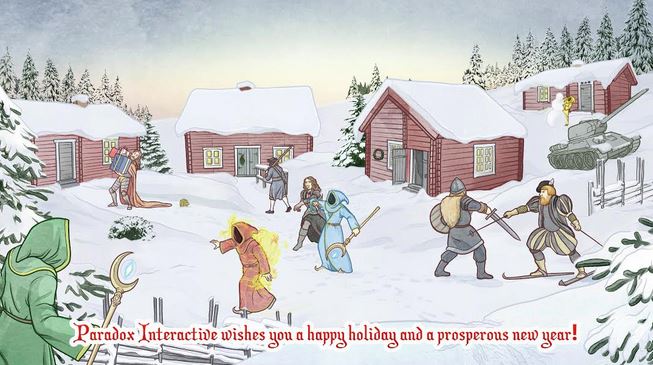 Nintendov hit Fire Emblem Heroes poslao je pravu novogodišnju video čestitku:
Xbox je također čestitao blagdane, a ne smijemo zaboraviti ni Naughty Dogovce:
☑ 🍪
☑ ​🥛
☑ Begging to open "just one" 🎁 early pic.twitter.com/YG5AUg46bI

— Xbox (@Xbox) December 24, 2017
Wishing all of you, your families, and your friends all the best this holiday season. Happy Hannukah, Merry Christmas, and happy holidays!

(Joel and Ellie artwork by @beavs) pic.twitter.com/XpfPXGbost

— Naughty Dog (@Naughty_Dog) December 20, 2017
Tu je i Santa Monica studio, sa simpatičnom čestitkom i simpatičnim(?) Kratosom:
ᚺᚫᛈᛈᛃ ᚺᛟᛚᛁᛞᚫᛃᛊ! #GodofWar

This year, our holiday card was made by an incredible artist, Erin Zaneski. Thank you Erin! View her awesome work here: https://t.co/FMdnwbGiOW pic.twitter.com/eb1bY3oD3Z

— Santa Monica Studio (@SonySantaMonica) December 21, 2017
Capcom također nije zaboravio svoje fanove:
Get into the holiday spirit with these Christmas tunes from the @DeadRising 4 soundtrack. https://t.co/KCWQ7enzOi pic.twitter.com/23CkjP5Lrd

— Capcom-Unity (@Capcom_Unity) December 24, 2017
Happy Holidays to all our world warriors! Thank you for an incredible year! ☃️ pic.twitter.com/DDhzv7Hwzl

— Street Fighter (@StreetFighter) December 24, 2017
A tu je i druga fighting igra, Tekken:
The team at #BANDAINAMCO wishes you happy holidays!
We can't wait to see you in 2018 for another match on #Tekken7.
Until then, take a break and try to find all the references – not only from Tekken – hidden in our Season Greetings card. pic.twitter.com/J3uqxxVIDA

— TEKKEN 7 (@TEKKEN) December 20, 2017
No, da ne duljimo, i mi svi iz uredništva GoodGame portala želimo svima vama, našim vjernim čitateljicama i čitateljima, lijepu, uspješnu i zanimljivu 2018. godinu. Nadamo se da ćemo se čitati i družiti kroz idućih 365 dana, a i dulje : ).