Trgovački lanci nastavljaju s leakovima potencijalnih datuma izlaska velikih hitova za 2016. godinu. Nakon Best Buya i GameStopa u čijim je trgovinama danas otkriven još uvijek nepotvrđeni datum izlaska Mafie III, na red su stigli i Target i igra Homefront: The Revolution.
Naime, u Targetu danas je uslikana rezervacijska karta za Homefront: The Revolution, na kojoj je kao datum izlaska spomenute igre naveden 17. svibanj 2016. godine, u što se i osobno možete uvjeriti zahvaljujući fotki koju vam donosimo ispod.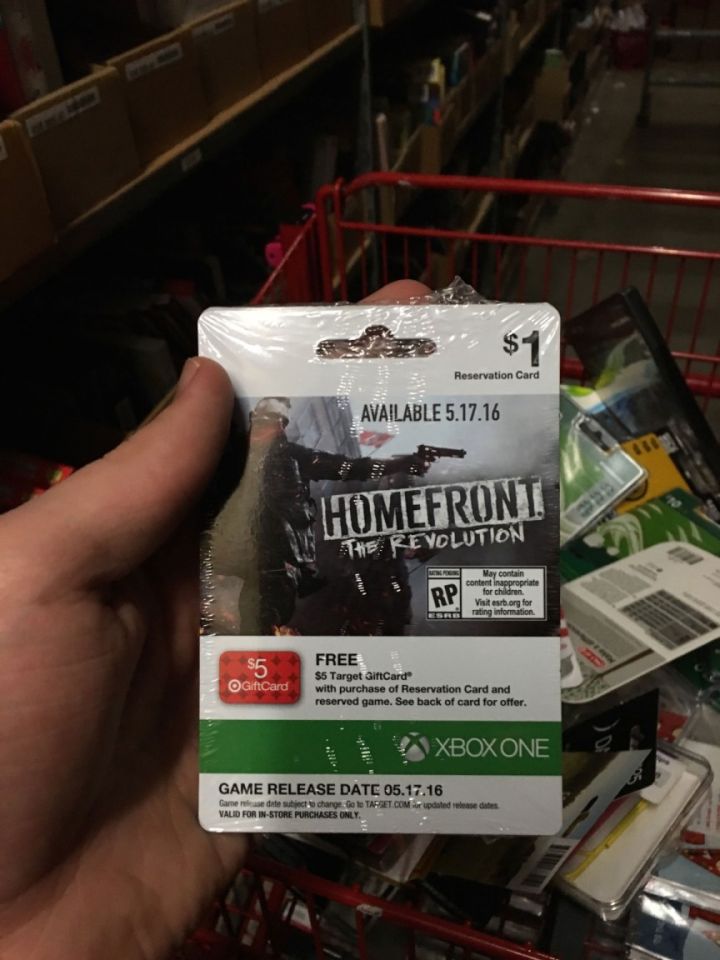 Za razliku od 2K Gamesa, Deep Silver se još nije oglasio povodom ovog leaka, tako da uskoro možemo očekivati i neke konkretnije informacije o istom.
Homefront: The Revolution će se pojaviti u verzijama za PS4, Xbox One i PC.