Square Enix konačno je na Android doveo iOS port od poboljšanog PSP porta Final Fantasy Tacticsa. Hvaljeni taktički RPG dobio je prerađene touch screen kontrole, pa se mapa može uokolo pomicati te se može zumirati naprijed ili nazad na bojnom polju.
Android verzija ima i nekoliko dodatnih poboljšanja. Grafika je u visokoj rezoluciji i brzina iscrtavanja je povećana.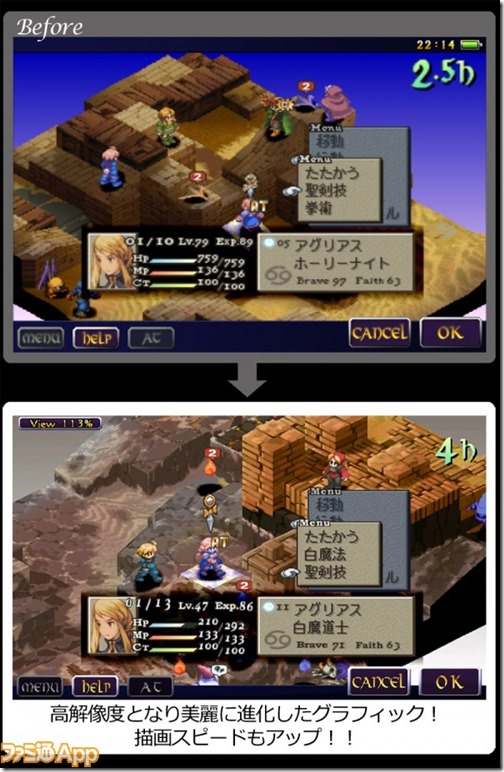 iOS korisnici također će nešto kasnije dobiti update sa svim poboljšanjima iz Android verzije. Za sve zainteresirane Final Fantasy Tactics: War of the Lions košta 1400 bodova na Square Enix Marker eStoreu.