Capcomov RPG klasik Breath of Fire II, koji se 1995. godine inicijalno pojavio na sjevernoameričkim SNES igraćim sustavima, od sada je dostupan i na New Nintendo 3DS konzolama.
Ovaj RPG, čija se radnja odvija 500 godina nakon događaja iz prve igre, a u kojoj smo se u ulozi posljednjeg preživjelog člana klana Zmajeva borili protiv sila zla, dostupan je putem 3DS Virtual Consolea za $7.99.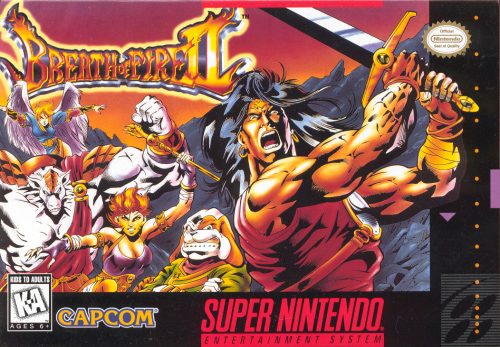 U pitanju je ostvarenje, koje je već je doživjelo nekoliko portova – Breath of Fire II prvo je 2001. godine portan na Game Boy Advance, a potom se putem Virtual Consolea pojavio i na Wii (2007. godine), odnosno Wii U (2013. godine) konzolama.