Kako stvari stoje, izgleda da je došlo vrijeme da 2K Games konačno najavi BioShock The Collection i potvrdi glasine koje kruže već nekoliko mjeseci.
Naime, spomenuta remaster – kolekcija osvanula je nakratko na službenoj stranici 2K Gamesa, nakon čega je ubrzo i uklonjena, no ne i dovoljno brzo budući da su budne oči i prstići gamera uspjeli to primjetiti i propisno printscreenati, što možete vidjeti ispod.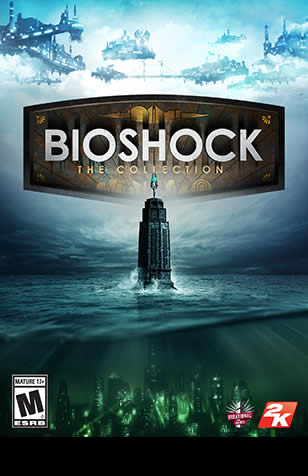 Iako se radi o ilustraciji, činjenica da se ista našla na službenoj stranici spomenutog izdavača dovoljno je dobar dokaz postojanja BioShock The Collectiona, koji bi se sudeći prema objavljenoj slici trebao sastojati od sve tri Bioshock igre (Bioshock, Bioshock 2 i Bioshock: Infinite) i vjerojatno svih dodataka koji su se za njih pojavili.
Kocka je bačena – sada nam samo preostaje da pričekamo službenu najavu igre, koja će se vjerojatno pojaviti u verzijama za PS4, Xbox One i PC.