Bethesda Softworks i Dark Horse najavili su The Art of Prey, službeni Art Book za nadolazeći Arkaneov Prey reboot.
U pitanju je poseban art book namijenjen strastvenim kolekcionarima i fanovima u kojem će se naći impresivna kolekcija sačinjena od više stotina prekrasnih artova, koji nam detaljnije opisuju poseban futuristički dizajn svijeta u kojem se novi Prey odvija. O kakvim artovima se konkretno radi i kako neki od njih izgledaju, još nismo dobili priliku vidjeti, a nismo doznali ni cijenu istoga – sve što smo trenutno dobili jeste službeni cover art booka i datum njegovog izlaska, zakazan za kraj lipnja, gotovo mjesec i pol nakon izlaska same igre.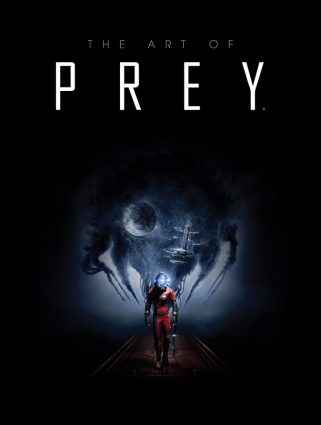 The Art of Prey u prdaji će se pojaviti 27. lipnja, a sama Prey igra stići će na PS4, Xbox One i PC 5. svibnja.