Ako ovih dana planirate nabavku nove grafičke karte, možda imamo pravu stvar za vas – Nvidia je odlučila nagraditi kupce njezinih GeForce GTX 980 i GTX 970 grafičkih kartica tako što će uz svaku od njih pokloniti i Batman: Arkham Knight  i The Witcher 3: Wild Hunt igre.
The Witcher 3: Wild Hunt će dobiti i oni koji kupe GTX 960 grafičku karticu, dok će obe igre dobiti samo oni koji kupe neku od dvije "jače" grafičke kartice, navedene na početku članka.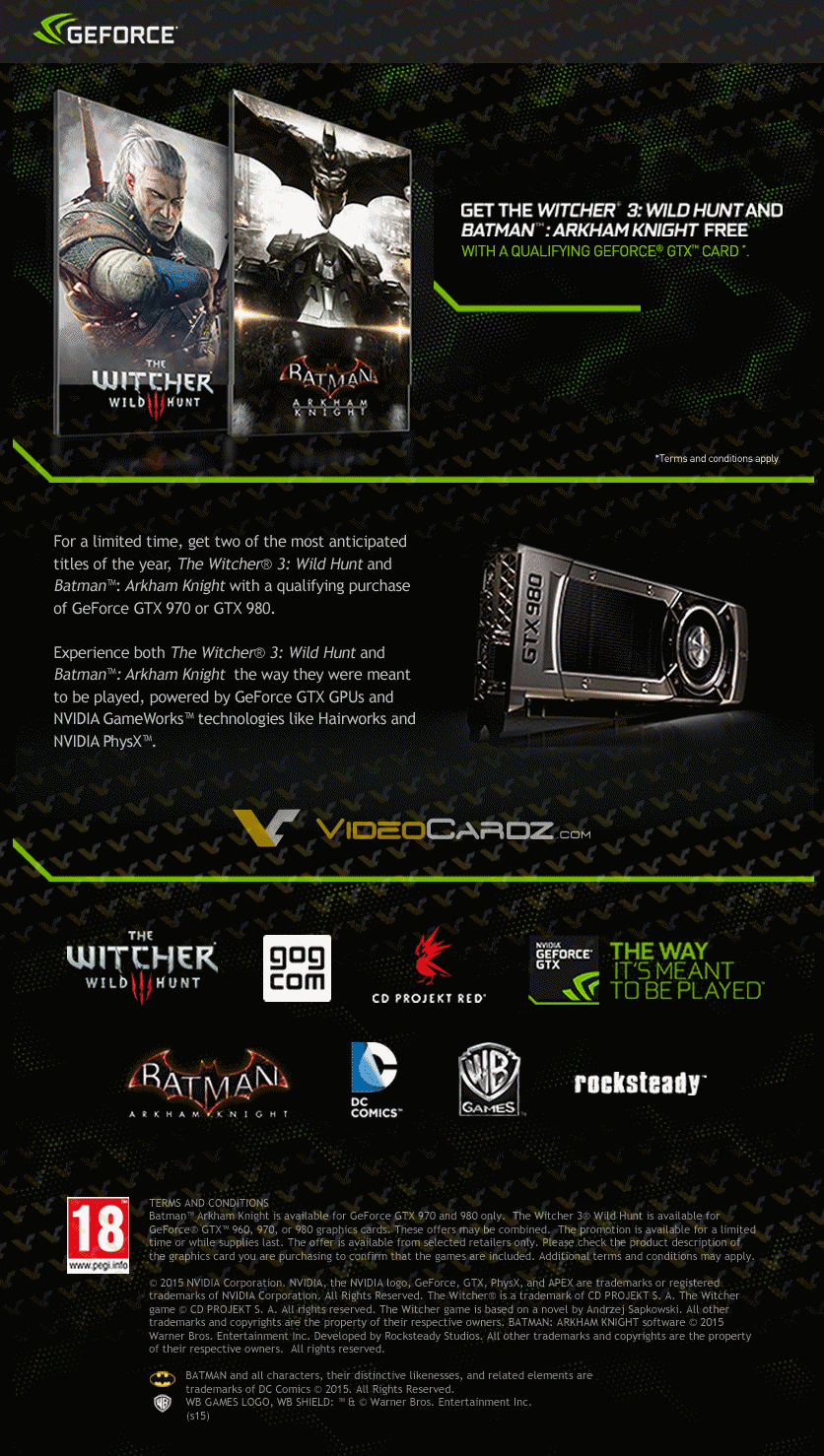 U pitanju je limitirana ponuda, koja svakako može predstavljati solidnu uštedu za ionako uvijek prazne gamerske novčanike – cijena GTX 970 grafičke kartice kreće se od £250 do £295, dok će za moćnu GTX 980 karticu biti potrebno izdvojiti između £430 i £480.